After making his debut on Dirtybird with his record 'Laurel Elm,' Berlin-based Chambray has graced the label once again with the drop of an Energetic EP.
Released today, the three-track EP dubbed Where You At? pulls heavy inspiration from classic jacking Chicago sounds, while also staying true to his home country of Berlin. Paying tribute to the birthplace of house music, each record features sharp, sizzling percussion, spirited vocal edits and popping bass-lines. A seamless combination of American and European musical influences, this release is a certified dancefloor destroyer.
And we're not the only ones who think so. It's not everyday that Dirtybird releases an EP of this size, especially from an up and comer. But according to DJ Mag's 2018 'Best Label in North America,' a unanimous exception was made for Chambray's hard-hitting masterpiece.
Read what the label had to say about the release below.
"With an influence from the early stripped down jack sound of the Midwest, Chambray's productions add a polished style and wide range of musical character, both of which are in full display on his Where You At? EP."
---
Stream Where You At? on Spotify:
Purchase the EP here.
---
About Chambray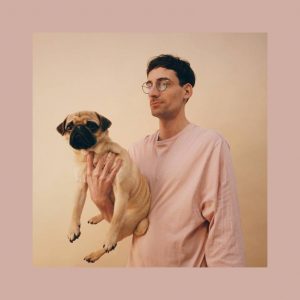 Fashion-industry professional turned DJ, Chambray has managed to accomplish a lot in his short time in the scene. After catching a break in the form of a five-year contract with dance music icon Jimmy Edgar's Ultramajic imprint in 2014, he quickly caught the eye of some impressive names. One of those artists included Richie Hawtin, who invited him to test the new PLAYdifferently mixer at Boiler Room in Berlin just two years later.
In 2017, Chambray began releasing tracks independently on massive labels such as Unknown to the Unknown, W&O Street Tracks and, of course, Dirtybird Records. Also notable, he has had the chance to remix tracks by noteworthy artists like Boyz Noize and Amtrac and has collaborated with Kill Frenzy,  DJ Haus and more. With such impressive accolades under his belt in only four short years, this rising Berlin talent is certainly one to watch.
---
Connect with Chambray:
Facebook | Twitter | Instagram | Soundcloud
Connect with Dirtybird Records:
Facebook | Twitter | Instagram | Website