No, this headline is not satire. During Superbowl weekend, Diplo and Carnage are going B2B for TEN hours in Miami at Club Space. Plot twist: the 10-hour set will be solely house music. The marathon kicks off Friday, January 31 at 11:00pm and runs through Saturday, February 1 at 3pm.
This won't be the first time these two go back to back together. Last year, they teamed up at Burning Man for a spontaneous B2b that eventually had its premiere on Diplo's SiriusXM broadcast. Check it out here.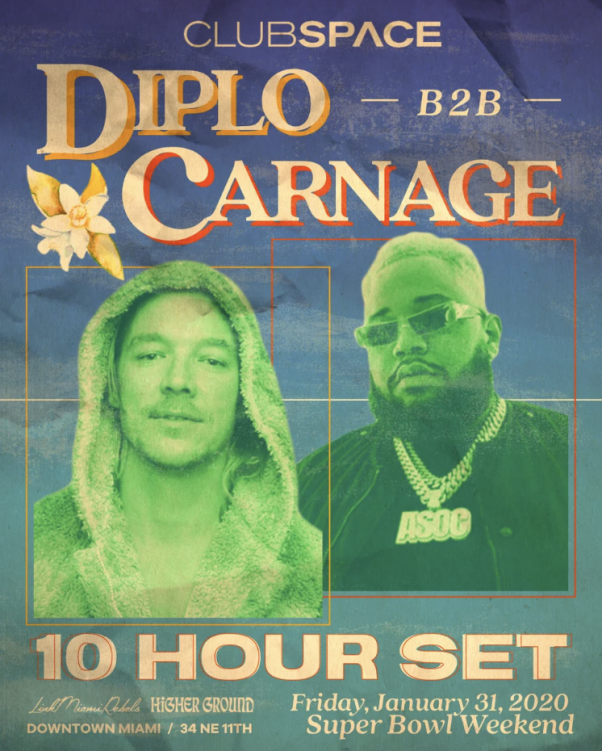 Club Space is home to some of Miami's hottest electronic music shows and is the go-to venue for EDM in the city.