Joel Zimmerman has always had a knack for the unexpected. The Canadian producer, better known as deadmau5, is almost as well known for his off-stage shenanigans as he is for his production fame. But Testpilot isn't one of those classic Joel shenanigans.
It shouldn't come as a surprise that deadmau5 has always had an ear for techno. Although he's been spinning mainly progressive house for over 20 years, he's always had a flair for the darker side of electro. His latest album release, Stuff I Used to Do from 2017, gives a glimpse into his pre-superstar, more industrial sounds.
But his signature Mau5 personality gained such a loyal house following, a full-blown techno revamp may have been difficult. Testpilot is Joel's step away from the growing expectations of deadmau5 and into his ultrasonic alter-ego.
With little festival exposure and minimum streaming releases, he's kept the project pretty under wraps. When his name does pop up on the few festival posters, many might be asking themselves: "Who the hell is Testpilot?"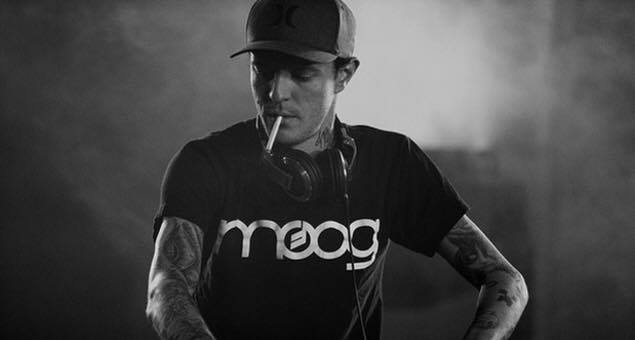 Testpilot premiered in a legendary back-to-back performance with fellow Canadian producer Richie Hawtin at South by Southwest in 2013. After that we didn't hear much from him until 2017.
He brought a headlining performance to Detroit's Movement Festival that year, which faced technical difficulties due to impending thunderstorms. Not to leave fans disappointed, he uploaded his entire set – uninterrupted – to his BBC Radio residency slot the following month.
He ended the year with a three-hour New Year's Even set as Testpilot at an underground club in Brooklynn. The show gathered rave reviews. He spun classic, unrelenting high BPM tracks from Maceo Plex, RB Poo, and even Morgan Page. Fans were delighted to hear a dark techno edit of his hit deadmau5 track featuring Kaskade "I Remember."
Early January he brought the act to Holy Ship, playing an early morning, ultra deep set to the early risers (or ultra night owls) on the ship.
Now, he's bringing the act to major midwestern festival Electric Forest for a weekend two performance. He's headlining Saturday night of the Forest, as well as hosting a special mau5trap-curated event. Testpilot will appear alongside Chris Lake, Atlas, Lane 8, and other Mau5trap artists for a special Saturday night performance.
Get more information on the Mau5trap curated event at Electric Forest here. Or check out the full Testpilot mix from BBC Radio below:
Featured image via artist Facebook page.