IN A HARD-HITTING INITIAL LINEUP RELEASE, DAS ENERGI FESTIVAL IS SHAPING UP TO BE A TOP CONTENDER FOR THE 2018 FESTIVAL SEASON.
Although only four names appear on the roster, it's enough to get our blood pumping with excitement. The king of house, Kaskade, appears alongside legendary party-boy Dillon Francis. On Day 2, the cult followings of REZZ and deadmau5 will be delighted to see the two mau5trap artists unite.
After expanding the festival grounds and site capacity after the success of last year, it's clear the masterminds behind Das Energy – V2 Presents – are establishing their name as a worldwide festival destination.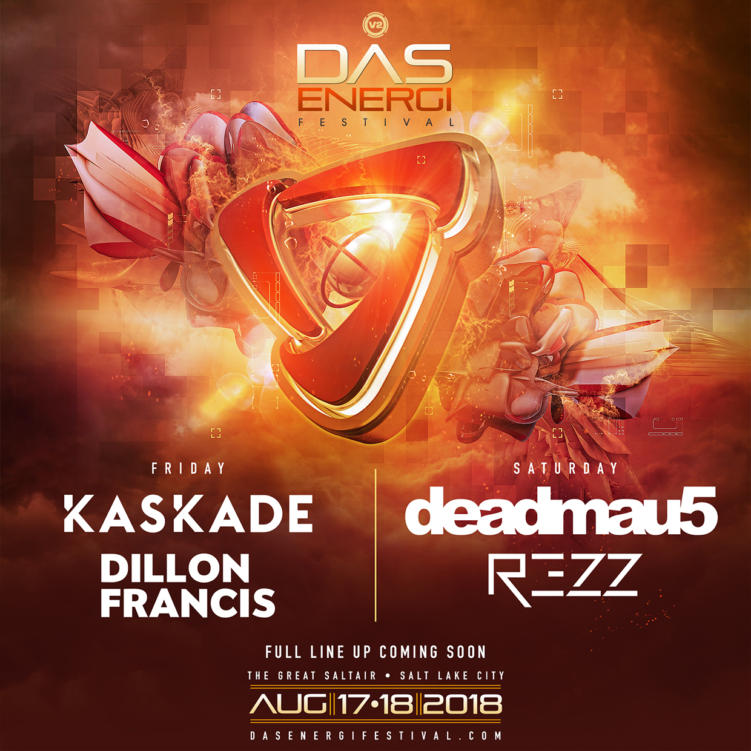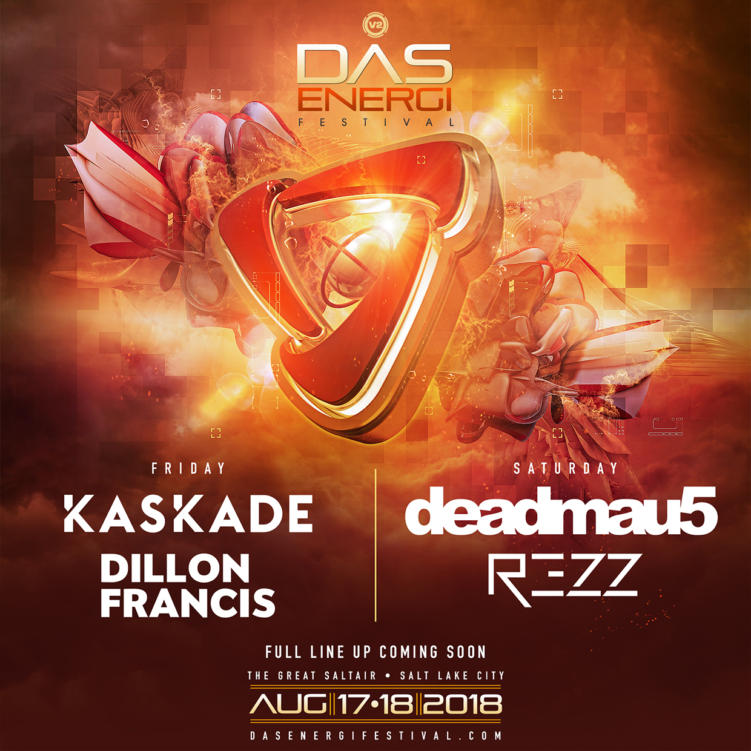 Das Energi will take place on August 17 and 18 in Salt Lake City, Utah. Tickets Are on sale now!
---
Feature image courtesy of Das Energy Festival.