Reported by Bloomberg, Coachella Festival organizers are asking artists to play next year instead of their rescheduled 2020 event later this Fall. This is a series of dominoes that continues to fall as events and festivals cancel throughout the summer and into the Fall months. Coachella was postponed from its normal time in April to October due to COVID-19.
There have been no official announcement from the festival organizers quite yet, but it is more than likely going to happen, according to the sources that spoke to Bloomberg. Not every artist has allegedly been asked to play in 2021.
Scheduled for this year was headliners including Rage Against the Machine, Calvin Harris, Travis Scott, Frank Ocean, Lana del Rey, and more. Coachella is single-handedly the biggest festival in the country, garnering as much as $100 million in sales.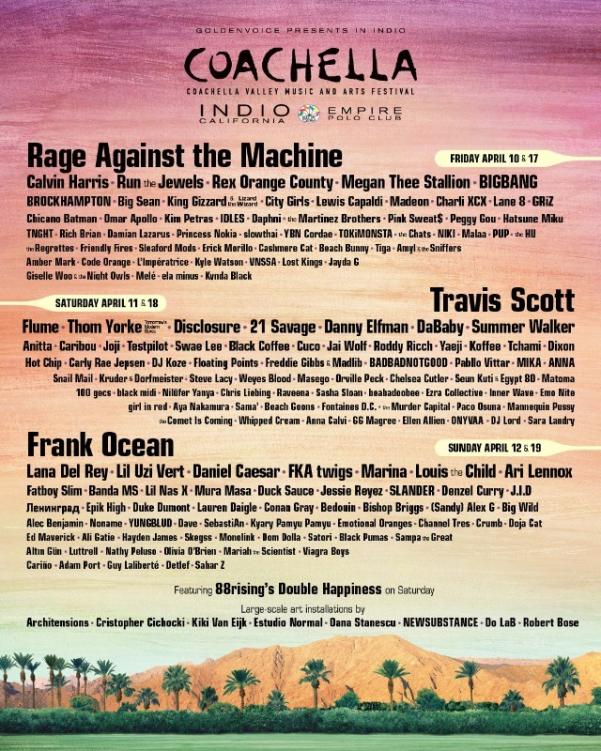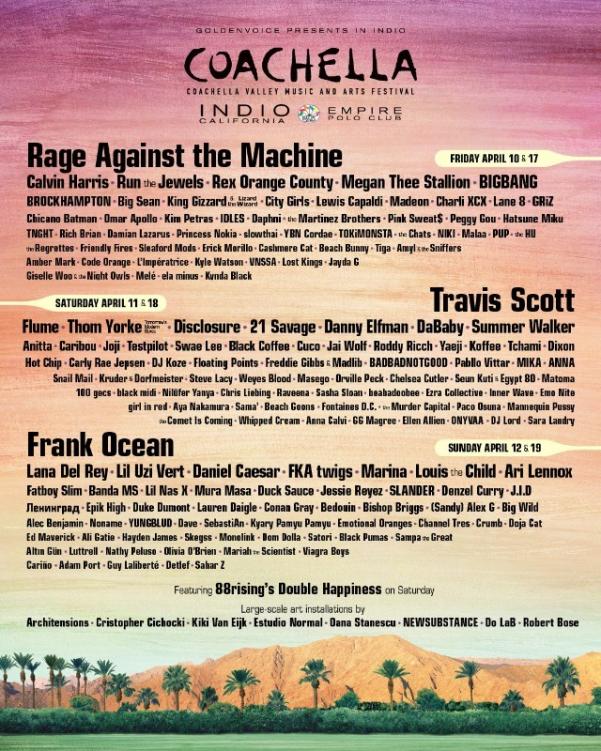 Similar to other festivals, Goldenvoice and AEG may encourage those that already purchased tickets to roll over into next year.