Editors Note: We corrected an error that labeled the song title as Evision when it is in fact 'Evasion.'
---
CloZee is set to make a resounding name for herself on her debut LP "Evasion" if this first single is any sign.
Hailing from Toulouse, France, CloZee gained considerable steam in the last year with her unique brand of bass music, imbued with ethereal World and New Age influences. Her two main stage performances at Electric Forest were some of our favorite shows this year. We felt compelled to name her as one of "Five Producers Redefining Bass Music" for last year's wonderful "Harmony EP."
"Evasion" dives deeper into the gentle Eastern plucks and ghostly vocals that made earlier singles "Koto," and "Secret Place" so enticing. This first single is deeply layered and stirring, paired with a beautiful video out today directed by Cedric Gleyal (Uriprod).
Filmed in both the evergreen Ariège forest of Southern France, and later CloZee's bustling Toulouse, the story follows two friends parting ways in their youth to be reunited years later by recognizing each other through a deep interpretative dance.
When the dance is completed, one of the dancers vanishes, leaving the other to realize that the meditative dance ritual was an evasion from reality.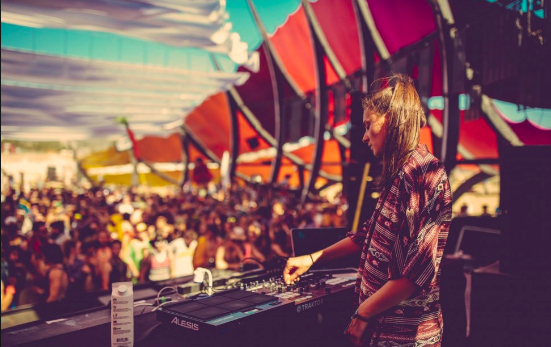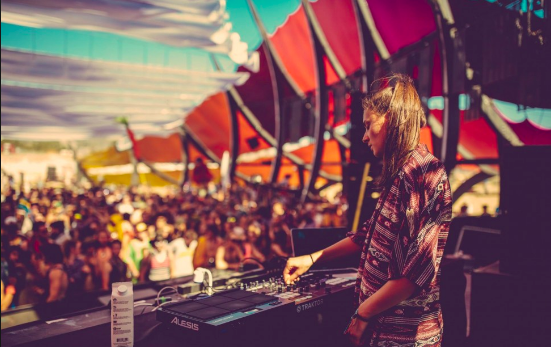 CloZee's production on this track is remarkable. The uplifting main melody blooms and stirs like petals while the driving sub-bass and hip-hop backbeat show her knack for eclectic, enveloping soundscapes.
She has said recently that while initially involved in Toulouse's house music boom, she wanted to break away and craft sounds very much her own.
"When I listen to the music, I want to be suspended in time, travel, meditate: because I need to escape reality. It is this dimension that pushed me to start writing electronic music 5 years ago."
CloZee just set out on a massive world tour in support of "Evasion" with over 40 dates throughout the U.S. and we're eagerly awaiting the release of the full album on October 5th.
---