As founder and owner of Dirtybird, Claude VonStroke is one of the most influential figures in the history of house music in the United States. From the underground to center stage, VonStroke built Dirtybird into an empire with–arguably–the single-most recognizable brand in electronic music.
Not always the most accessible genres, house/tech-house music is identified by idiosyncrasies and technical features, such as bass line or rhythm pattern. Whether it's house, tech-house, or techno, the "Dirtybird Sound" comes from "a focus on music that was serious about not taking itself too seriously." It's that laid-back attitude, aesthetic, and identity that encompasses all that is Dirtybird.
The history of Claude VonStroke and how it impacted his vision for Dirtybird.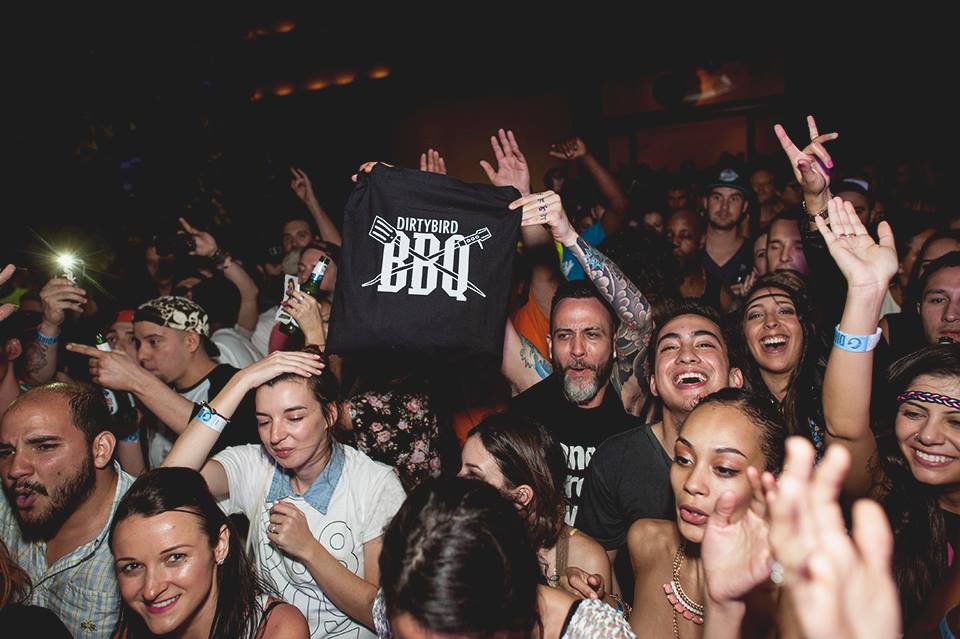 Originally an engineer, VonStroke worked on the production of Intellect–a 2002 documentary studying house and techno DJ/producers, specifically. In a 2015 interview, VonStroke tells Billboard how his original idea and vision persisted through the years:
"The best part about our label is that the theme hasn't changed in a decade. Some trends have snuck in and out, but for the most part we stick to funky music that draws from hip hop and doesn't take itself too seriously. We joke around. We use the word 'booty' a lot. That's as trendy as we get."
It was this Intellect project that inspired VonStroke's vision for a record label and introduced him to brothers, Christian and Justin Martin. Between VonStroke, the Martin Brothers, and Worthy, the familial dynamic, appreciation for technique, and love of the genre built the very foundation of the Dirtybird brand still thriving in 2017.
Aside from Intellect, VonStroke credits his wife, Aundy Crenshaw, as being the catalyst he needed to bring his Dirtybird vision to life.
He did not have the financial resources to start an independent record label on his own, so Aundy and Claude made a deal–one year, $50,000. And, thankfully, it worked; Dirtybird Records was established by 2005.
The record label honors the very underground scene that provided the foundation for VonStroke, Worthy, or J. Phlip to develop the consistent, identifiable "Dirtybird Sound." A 2017 Blisspop article describes the "Sound," the vibe, the soul of the Dirtybird movement:
"It was tech, but it wasn't explicitly about being technical. It was house, but it had some extra sleaze. It was the edgy, dorky, Cali-vibe answer to the more serious techno coming out of places like Detroit at the time; an appropriate palette cleanser and fun alternative."
Best known by the stage name, VonStroke has amassed great success as one-half of Get Real (alongside Green Velvet). And recently, has even started to perform under his birth name, Barclay Crenshaw. It is clear that–whether as Claude or Barclay, whether on Dirtybird or Mothership–he is a visionary, never satisfied without pushing the envelope with his product.

While the Dirtybird brand has nothing left to prove, Claude VonStroke delivers on each production, release, performance, and collaboration. After years working across music industry roles, he effortlessly employs his knowledge, experiences, and inspirations to thoughtfully curate his performances to each individual crowd he encounters.
There is a reason you see his name consistently appearing on festival lineups, year after year; Claude VonStroke is just that good.
It does not matter if you have seen him perform one time, more times than you can count, or if you have never even heard of him. Claude gives his all during each and every set, as he showcases the "unique brand of booty-shaking beats"–the heartbeat of the Dirtybird movement.
---
Feature Image: Claude VonStroke / Courtesy of Mothership via Billboard