Entertainment fans had their hearts delighted today as Disney announced it's star-studded cast for the live-action remake of The Lion King. Of course, your eyes immediately pop to Queen Bey herself, playing Nala. Alongside her, is Childish Gambino aka the multi-talented Donald Glover as Simba. Both of these artists have seen critical acclaim in both music and movies, and have starred in quite a few roles over the years.
They are joined by several other phenomenal actors and actresses and playing the perfect parts for them. We have James Earl Jones and Alfre Woodard as Mufasa and Sarabi, Seth Rogan and Billy Eichner as Pumbaa and Timon, and Eric Andre and Keegan Michael Key as the hyenas.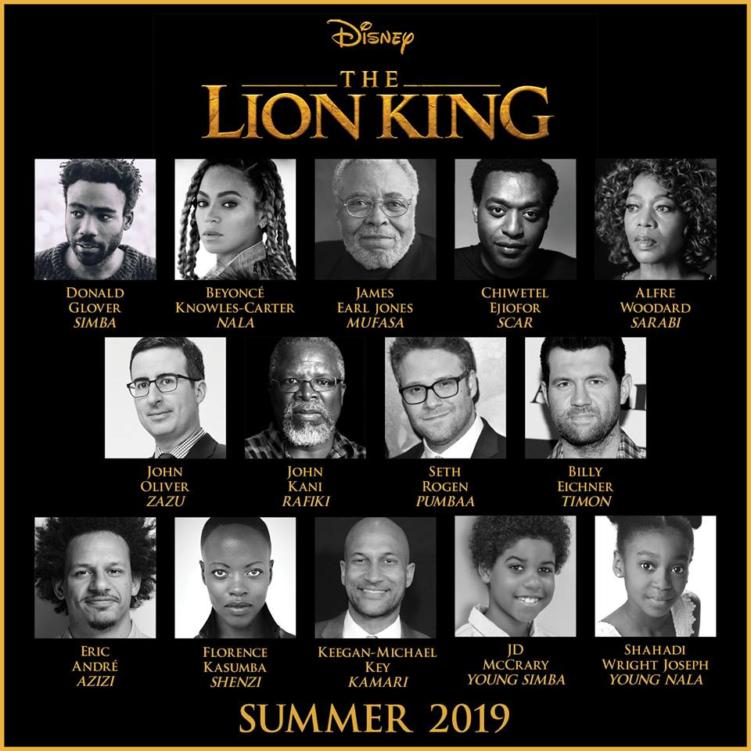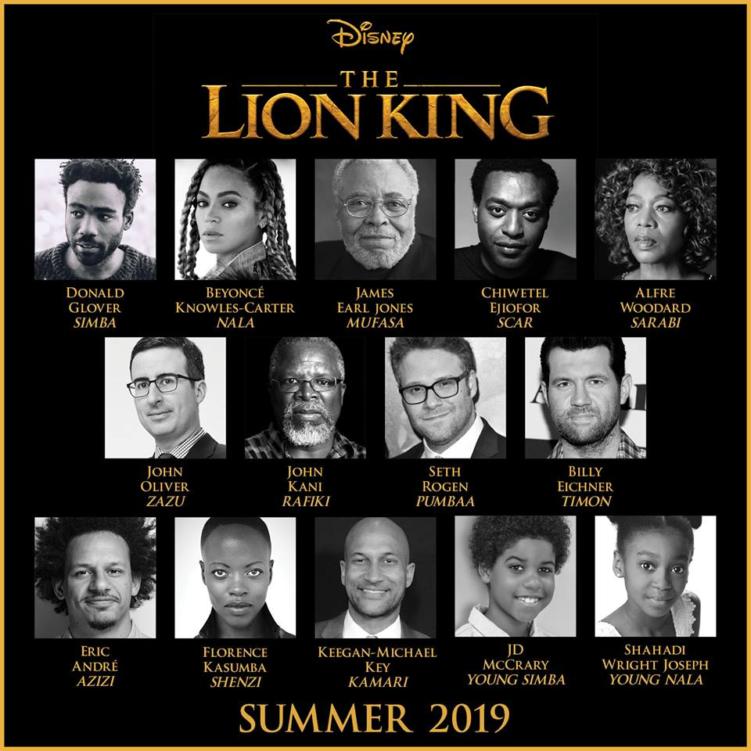 Personally, we are rolling in our seats waiting for Summer 2019 and hopefully, some trailers will appear soon. We can't wait to see how they revamp this beautiful classic into a modern live masterpiece. More information here.