During the recent BUKU Music + Art Project, we had the honor of teaming up with Cadence & Cause for a special fundraising campaign benefiting BUKU's non-profit charity Upbeat Academy.
If you are unfamiliar with what Cadence & Cause does, they connect fans, artists, and festivals to worthy charities. For BUKU, they partnered with the festival to provide fundraising support for Upbeat Academy. Upbeat Academy's mission is to empower teens through music education.
The fundraising efforts for this year's festival centered around two separate campaigns, both of which offered once-in-a-lifetime experience for fans.
The grand prize included flights to New Orleans, a 3 night hotel stay, and a backstage hangout with Bassnectar. The second prize included being the guest of honor on Borgore's pre-festival parade hosted by Soundboks and stage access during Borgore's set. On top of that, both prizes also included two VIP passes to the festival. Who wouldn't want that?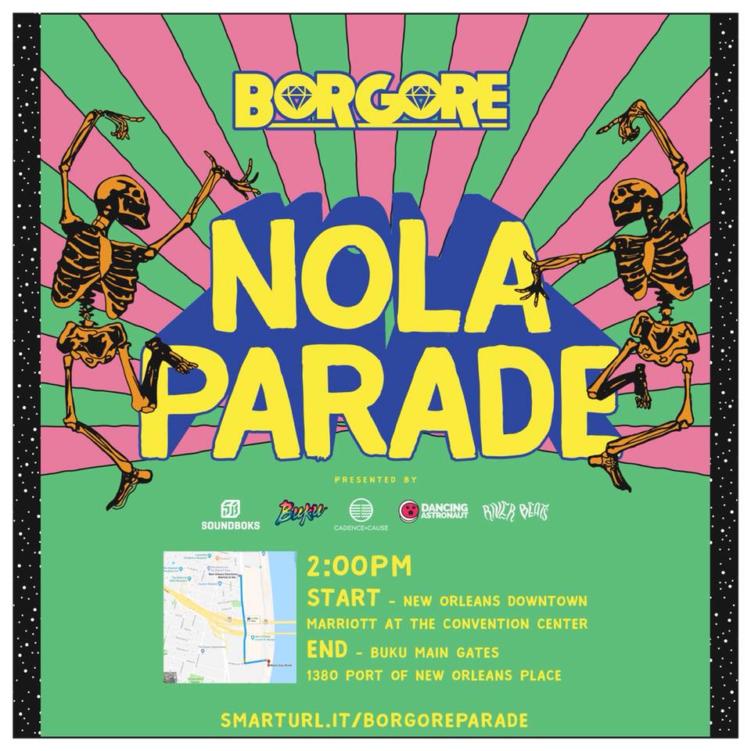 To win, fans purchased entries to campaigns for these unique opportunities. Through both giveaways, we raised enough money to provide over 400 teens in New Orleans with music classes taught by Upbeat.
River Beats partnered with Cadence & Cause, Borgore, Bassnectar, BUKU, and Soundboks for the epic renegade parade. Navigating through New Orleans with Borgore on deck encompassed the culture of the festival. Without the help and support of so many different teams, this entire campaign would have been impossible.
As a New Orleans-run publication, it was a privilege to work with Cadence & Cause for such a noteworthy project.
And today, we are honored to present the recap video from this years campaign at the BUKU Music + Arts Project.
Shot by LRXD Films, this mini-documentary showcases what went on behind the scenes during the two-day festival. Included are shots of the festival, Borgore's parade and performance, and an interview with one of Upbeat Academy's former students, ZiggMonster.
Please visit Cadence and Cause today to see how YOU can get involved in upcoming projects with some of your favorite artists and festivals.
---