Update (8:11 PM CST) – FPSF has resumed following evacuation earlier today due to dangerous thunderstorm conditions.
Tonight's updated performance schedule is available online here.
---
Today, Houston's Free Press Summer Festival persisted despite weather concerns for more than half of Day 1. Attendees could be seen dancing in the rain, embracing the weather rather than allowing it to dampen the fun.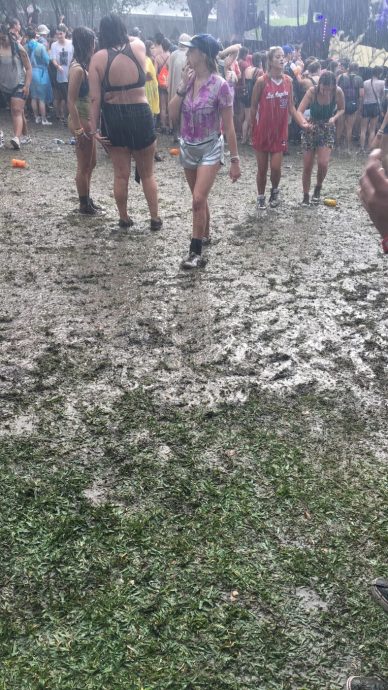 Then, abruptly, Cashmere Cat's set came to an end, with twenty minutes still remaining, and festival staff began instructing all attendees to immediately evacuate Eleanor Tinsley Park.
FPSF was evacuated due to dangerous lightning in the area.
The official FPSF Mobile App sent out an emergency notification asking attendees to "calmly make your way towards the nearest exit using the map below…"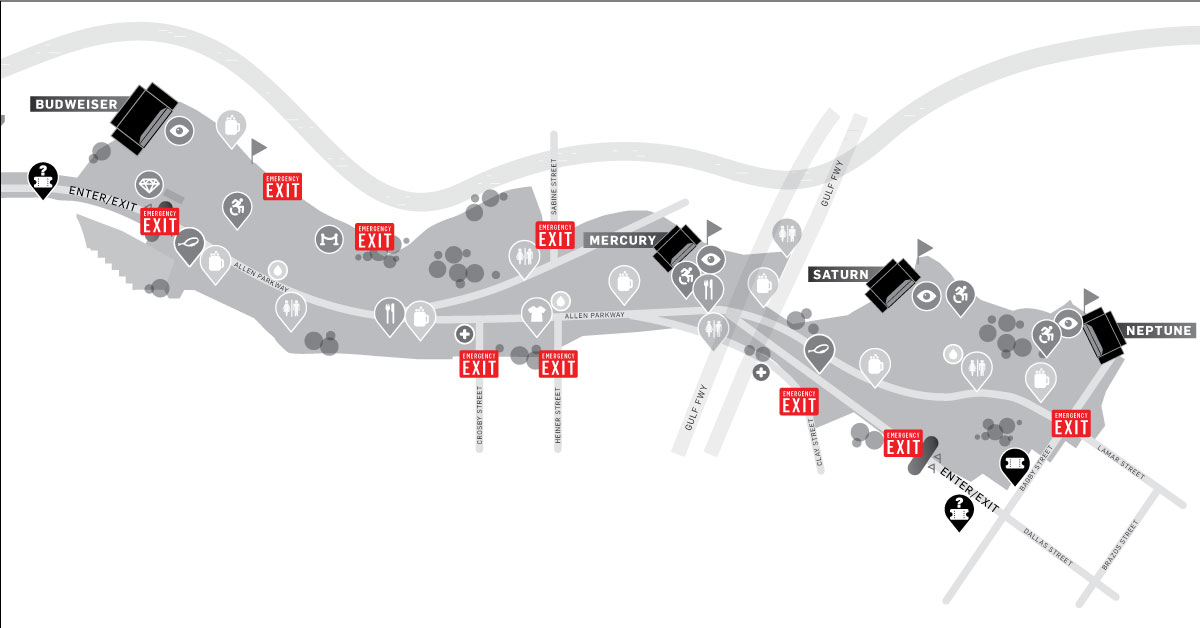 FPSF immediately followed up with the following press release:
"Due to approaching lightning and warnings from the National Weather Service (NWS), FPSF organizers have suspended the festival until further notice.  Festivalgoers are being evacuated from Eleanor Tinsley Park and are being directed by staff and festival security safely to the exits.
FPSF officials are continuing to coordinate with Houston Police Department, Houston Fire Department and the Mayor's Office of Special Events to monitor weather conditions and determine when the park is safe for festivalgoers to return.
'Our first priority is always the safety of our fans, staff and artists,' said Jagi Katial, Co-Founder and Partner of FPSF. 'We regret having to suspend any show, but safety always comes first."
Festival organizers encourage everyone to follow FPSF social media for further updates. In a Facebook post, FPSF said, "when it is safe to return to the festival, we will post a message on our social media channels and through the app."
We hope everyone in Houston is safe. Stay tuned for further updates as they become available.