Consider this article a call to attention to all my bass fam out there who needs that dose of filth and grime in their lives. The Florida based artist, Blunts and Blondes, recently signed with The Gravedancer Agency in hopes to help spread his brain jarring, neck breaking filth to the mass.
This is the same agency that brings you the mind melting sounds of Boogie T., Squnto, and Subtronics to name a select few.  If you've never heard Blunts and Blondes, I seriously recommend you check out his "Blunts and Bass" mixes on SoundCloud.
In true River Beats fashion, we managed to secure some time with Blunts and Blondes to shed light on this rising talent hiding behind the dense cloud of smoke…
---
So let's start it off with you telling us a little bit about yourself, what got you into the scene and more specifically how did you find your way into bass music?
"A little bit about me, I mean I was born in Orlando and my dad was in the military so I moved around a lot. We moved to Jacksonville and Texas for a little bit but I ended up back in Florida because it's the shit, I love it. I went to college in Tampa and that's when I really fell in love with music. I starting going to raves and shit, I loved the scene.  I didn't really get into bass music for a while though. I did the whole festival thing at first….. I just liked the feeling of being in the music. You know obviously for anyone who wants to get into it [the scene] they're going to start digging further and deeper and that's where I found my love for bass music."
You recently signed with Gravedancer, who boasts artists like Boogie T. and Squnto, How has the signing impacted you so far?
"It gives me a lot of motivation and it makes me feel like I'm part of something bigger now. Signing with this agency [Gravedancer] means to me that more than just my core team and myself believe in what I'm doing…..It motivates me to put forth as much effort as I can so that I can take this thing as far as I can.  You know, if they're giving me a platform and I put in the effort that's expected of me then great things should happen."
"If I could just be enveloped in music all the time that's how I want to live that would be perfect."
So how motivated are you, how far do you want to take "Blunts and Blondes"?
"I think my goal in life is to do whatever I want all the time anytime and to be surrounded by music.  You know, I want to be enveloped by that shit whether it be me listening to it in my room, on the beach, or playing a show. If I could just be enveloped in music all the time that's how I want to live that would be perfect…"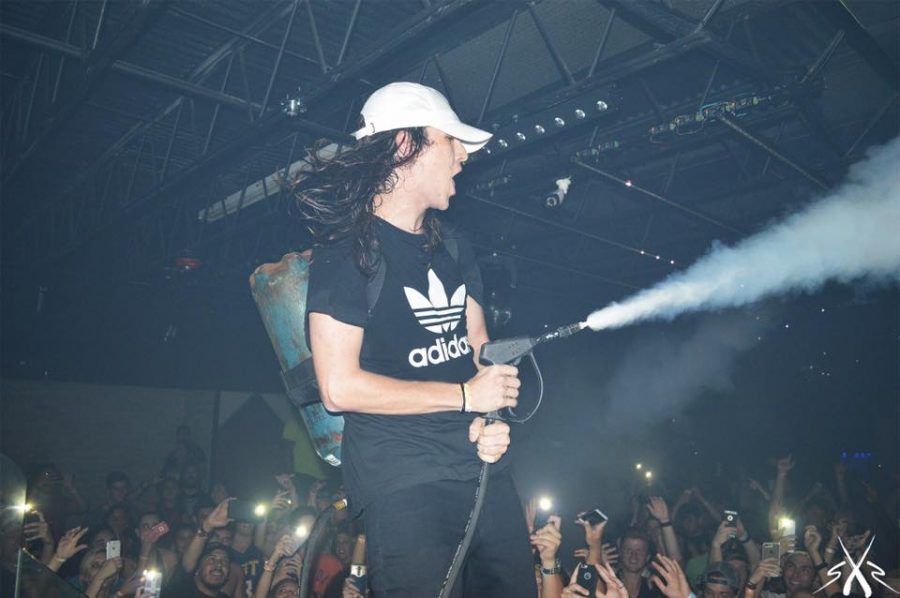 "Now this is going to sound ridiculous but my goal with Blunts and Blondes is to take it as far as I can, and if I can be as inspirational to people with my music as Skrillex or Bassnectar, then I'm going to take it that far. I mean I love the shit and I feel like I have the passion for it but I guess other people have to like it too."
How did it feel the first time taking a festival stage with a big crowd? I caught you at Life in Color and at Okeechobee and you were throwing down, how did being in front of those crowds feel?
"Yeah Okeechobee was a different vibe man, that was nuts. I played Sunset music festival but I played kind of early so there wasn't a lot of people there. It was still a big stage just not much going on. But Life in Color, I did not expect that shit at all, it was packed. It was overwhelming, just looking out at all the moshing, it was just overwhelming. Okeechobee though that was lit, it was alive. That was so cool."
So which one [stage] did you like better?
"They were very different, but I hit up Boogie T. and told him I had this set at Okeechobee and that he was more than welcome to hop on. I heard he was going to be in town with Ganja White Knight and he wasn't billed on the festival so I asked if he wanted to hop on. I didn't think he would honestly, I'm just a fan of his music so I thought hey I'll hit him up. Then I saw him at the Ganja White Knight set and asked him, 'Yo you coming through?' He was like yeah man I'll be there. I just thought he was brushing me off telling me yeah, but then he showed up and we started playing."
"That's when I kind of shit myself and said, 'damn, I'm playing with Boogie T."
"About four songs in he tapped me on the shoulder and said, 'Ganja wants to hop on do you mind if they play?' I was like, 'well fuck, hell fucking yeah. Dude, that's fucking awesome.' And that's really what made Okee special for me…"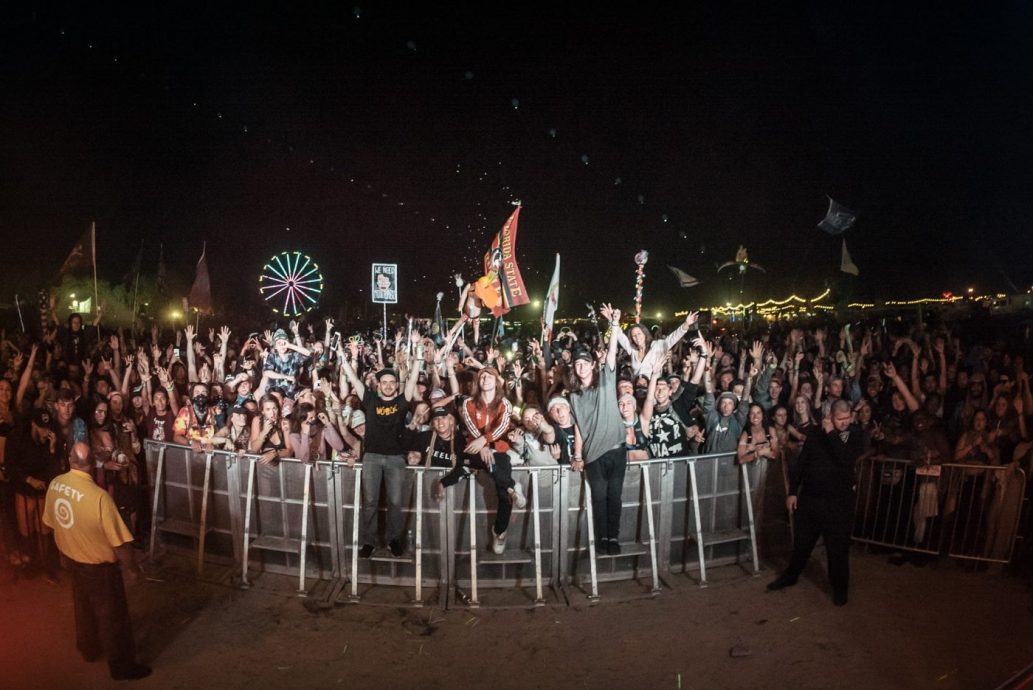 "A whole bunch of my friends were there you know, my best friend Taylor was standing next to me, my team was there.  It was just like a really special moment for me. I'm all about those feelings and trying to remember those special moments in music, and playing that night was definitely one of them."
I'm a big fan of your Blunts and Bass mixes, but you also have the AMP podcasts that you did much earlier on. Listening to the old mixes and comparing that to the newer ones, you can tell there's a huge change stylistically with your sound. What happened that caused you to make such a drastic change in your style.
"When I started DJing, I started with house music because that's the only thing I could get gigs with. You know, I didn't play at clubs or anything at the time, I played bars and stuff. So if I wanted to play a gig in Tampa I had to play house because they didn't want dubstep at a bar. I mean I love house music, it was what got me into electronic music but I definitely connect with bass music more. My background with what I used to listen to, like I listen to metal and shit, makes it easier for me to connect with it…
When I got my residency at the AMP is when they kind of let me do whatever I want. I didn't have to answer to the club owner about what I wanted to play. When I got that freedom, I just started experimenting with DJing. That's when I picked up my style and stage presence…
Listening to bass music and playing it, kind of makes me like other music if that makes sense. Its weird to explain…I mean, I'm stoned, dude. I'm sorry!"
Your good man, I mean I'd be disappointed if you weren't. That actually brings up one of my questions. Given your name [Blunts and Blondes] I'm guessing you like blunts. So I'm going to ask, if you had to choose one blunt wrap to use which one would it be?
"Backwoods Dark Stout, they're so good….they're so good!"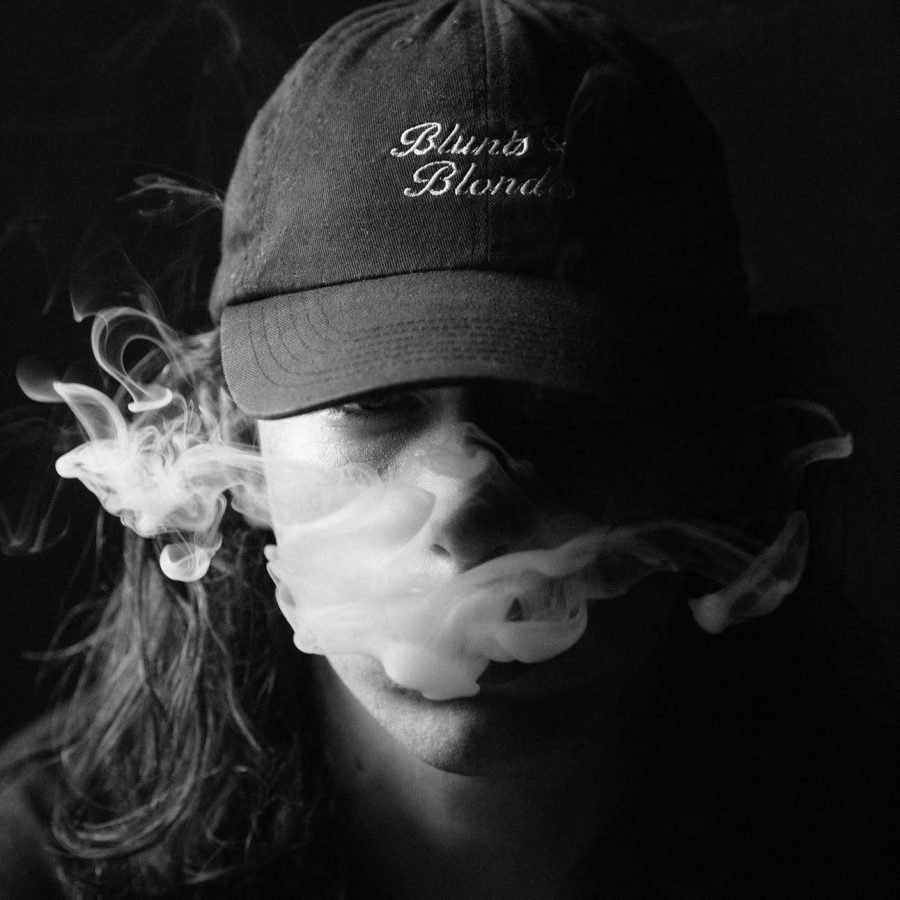 Now we know. Okay, so now that you're booking all these gigs, do you still find time to go to shows when you're not behind the stage?
"Yeah man for sure. I just saw 12th Planet in Tampa. I mean, actually, I've had a little bit more time now that I don't have a residency and I don't have to play every Friday. So now I can catch more shows around Florida, which is pretty cool because there are kids in Orlando booking really cool people. I've missed Tipper like three times and Space Jesus twice because I've had my residency and that upsets me. I want to catch Space Jesus again because the sound wasn't great. I really want to see Tipper but I'm missing him again because I have a show in New York."
If you could play any festival right now, which festival would you pick to play?
"If I could play any festival right now, it would be Electric Forest.  I mean I've never been, but I'll be at Forest weekend 2 this year. I'll be playing some renegade set at a campsite."
That's whats up, seriously.  That's it man, that's all I have. I just want to say thanks for taking the time to talk to me and If you want to add anything we didn't get to cover, go ahead.
"Yeah, I just want to say one thing. I want to let my team; Alex, Hope, Taylor, and Terry know that I am so grateful for them, I love these guys so much and everything they've done. Thanks, and it was good talking to you bro."
---
---
A huge "thank you" from River Beats to Blunts & Blondes and his whole team for taking the time to meet with us. It was an incredible interview. We can't wait to see what B&B will do next!
Check out the latest tracks from Blunts & Blondes above. For more information on upcoming tour dates and releases, check out his official website here.
---
Feature image: Blunts & Blondes at Life in Color / Photographed by Techno Terry.