There is lots of optimism in the air as vaccines continue to roll out and restrictions continue to be lifted. Though we should still be cautious, socially distance, and wear a mask, artists are announcing shows left and right, including livetronica duo Big Gigantic. The Colorado-based artists will hit the road starting this May through June for a variety of drive-in and socially distanced pod shows!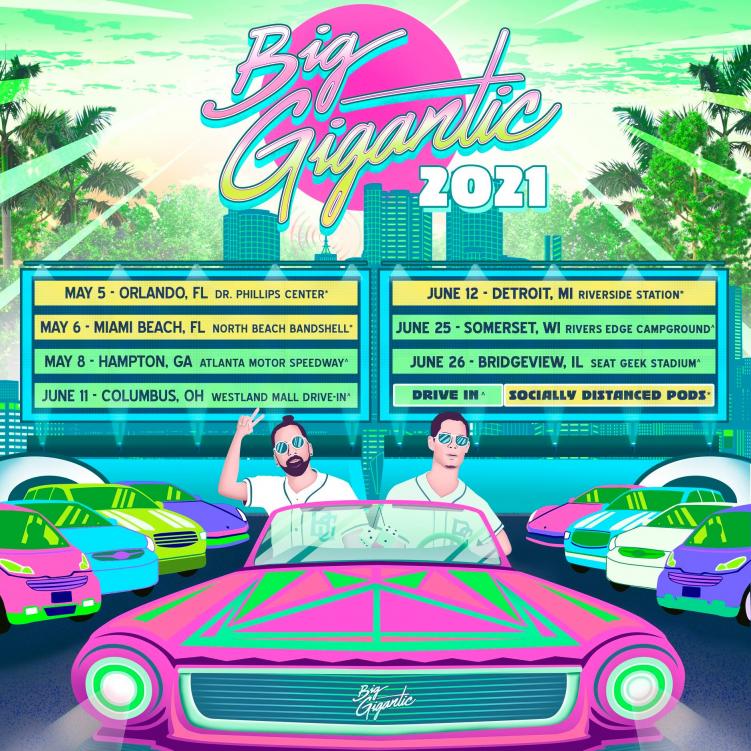 The tour kicks off in Florida on May 5 with a socially distanced pod show in Orlando, and ends in Illinois for a drive-in show. Per their social media announcement post…
WE'RE BACK!! You guys, we missed you so, so much and couldn't pass up the opportunity to come see you all and play some music for you!!