All summer, the rumor mill churned with possible locations for Bassnectar's beloved New Years Eve event. The past couple years, Bassnectar, aka Lorin Ashton, has utilized the "360" setup in Birmingham, Alabama. To prepare fans for the massive announcement, he took to Twitter to stir things up just a tad bit more…
Wait til you see what we're planning for NYE: announcement coming soon…

— Bassnectar (@bassnectar) September 14, 2017
Bassnectar took to Twitter to "secretly announce" the event via last night's family photo. In the photo is a hidden peach. The peach is Georgia's state fruit… New Years Eve = Georgia. It has been known that Atlanta was going to get something special this year, per a tweet from Bassnectar. Fans eagerly awaited and thought it might be a Halloween announcement, however that was squashed quite quickly. So now, it only makes sense…
Bassnectar will be switching things up for bassheads this year by returning to Atlanta for New Year's.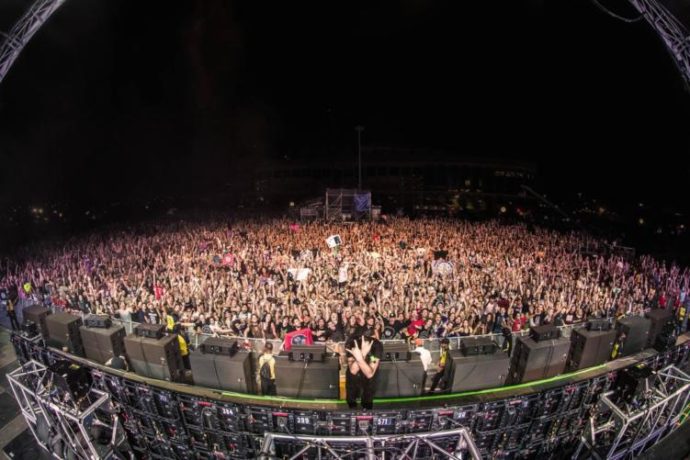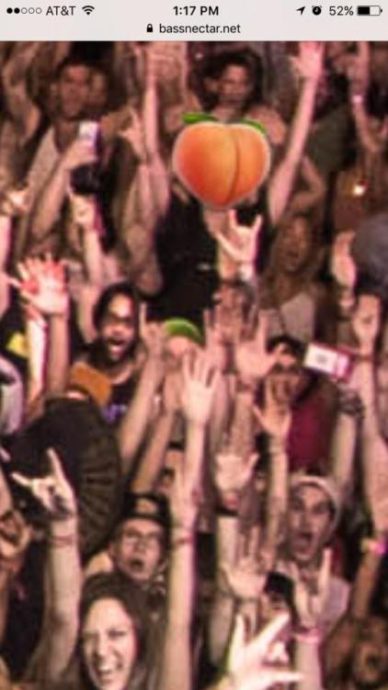 Last year, Bassnectar had an epic two-night event called "Basslanta," held at the Georgia World Congress Center, smack-dab in the middle of midtown Atlanta. The event was a huge success; plenty of room for activities and bassheads. People traveled from miles around to experience this event.
Now is a waiting game for the venue location. We will update as soon as the information is revealed!