"Make Bassnectar Tour Again," reads bootleg t-shirts from members of Lorin Ashton's hyper devoted fanbase.
It's understandable for fans, who want to catch multiple stops from city to city with the same freewheeling devotion and mercantilism that crystalized jam bands' greatest followings.
A bigger question, maybe an unpopular one: why would the man ever tour again? He can and will play special events and festivals to reach the widest audience possible, with the best production imaginable.
It's an exciting time to be one of Bassnectar's many fans. Just two festival stops to have generated a crackling current of hype that's defying expectations, silencing naysayers, and directing all attention to his two-night Chicago Spring Gathering run.
After vocal negativity surrounding this past Atlanta New Year's Eve event (logistics and sound muddiness, chiefly) Bassnectar seems content to let his performances do the talking in 2018. On March 1, he performed a full moon set at Okeechobee Music and Arts Festival, unaccompanied by the lights or visual screens fans clamor for.
Nectar began with a Naux Faux song, his side project throwback to his downtempo roots, and then a host of deep dub songs from The Widdler, Au5 and others. Those there for confetti cannons and aggressive drops could tell he's not playing to anyone's expectations, something that he regularly reminds his fans of.
Still concerned about the song selection for Chicago? You shouldn't be, but if you were before, his Okeechobee mainstage set opened with a wonderful mashup of Eminem's "My Name Is" with his own "Basshead" anthem, and saw old favorites like "Redstep" and "Lions" find their way into the bass-laden salvo.
Lightning strikes once? Hardly, the Buku Music and Art Project performance this last weekend saw classics like "Raw Charles" "Boomerang," and "Hologram," delivered at high volumes, with clever nods to New Orleans artists with Lil' Wayne's "Up, Up, Up and Away" and sfam's "Hollows."
Worried about the sound for Chicago's Spring Gathering? Okeechobee marked the first shows with new audio engineer Kyle Pace, who tuned the speaker rigs to precision for both Okeechobee sets and Buku last weekend. In a Reddit post, Pace told fans not to fret over what they've cited as sound quality decline at past special events including Basscenter X and New Year's Eve.
"Instead of pushing the mains so hard that everything becomes harsh and muddy. I will time/phase align this system so it is audibly as one," Pace stated, speaking on his new plan for optimal sound dispersion for Chicago's Donald E. Stephens Center. Fresh to the team, he's also letting his work do the talking.
Fanbases as large and devoted as Bassnectar's invite every generation of fans upset that "things aren't what they used to be," or that the multiple seasonal events and exclusive big festival stops point to an interest in maximizing profits and cutting corners at the expense of fans who pay good money to travel and see their favorite artist. These are fair, legitimate concerns that aren't worth brushing off by any means, and aren't always abjectly negative.
However, let these two stops and new developments serve as a reminder that Ashton and his team are really, really good at this, and only seek to improve and deliver.
The first seasonal event will be a test for the mettle of a refocused crew, reinvigorated fans, and a frankly badass supporting bill including Troyboi, Rezz, TOKiMONSTA and more. You don't have to be a blindly evangelical basshead to look forward to the throwdown Chicago is going to get at the end of this month.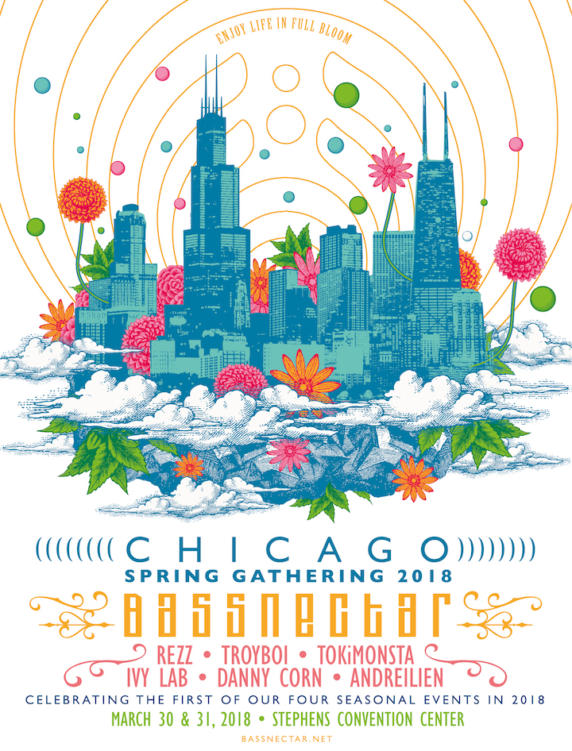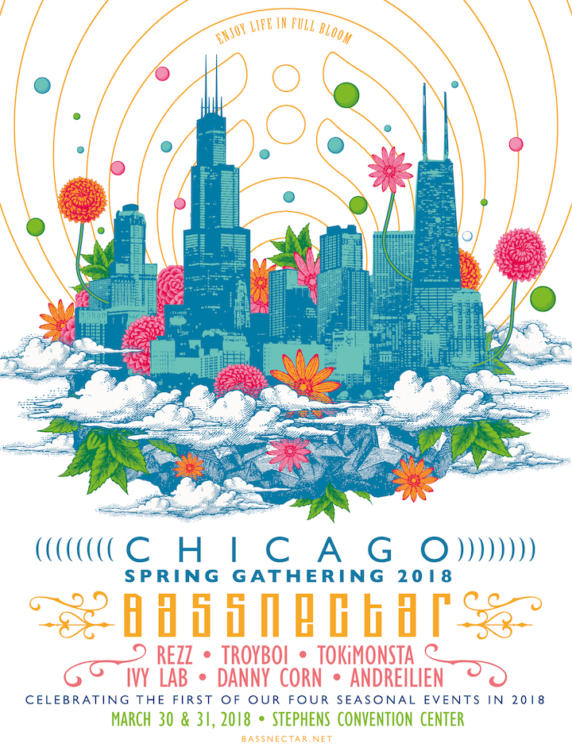 ---