"NOBODY GOT IT LIKE HAMPTON!" was a deafening rallying cry for bassheads after last year's three-night Basscenter X spectacle.
On Tuesday, Bassnectar confirmed heavy speculation by announcing the pilgrimage back to Hampton, VA for his curated Fall Gathering. The quiet beach town isn't home to much, except for an iconic UFO-shaped auditorium that many an electronic music fan call "home."
This time around, the Hampton run has been condensed to two nights, September 1st and 2nd. The two-days include a stacked supporting lineup featuring Barclay Crenshaw, Noisia, Ill-esha, Hatcha, Ana Sia, and Stylust. The initial Friday show of last year has been dropped, purportedly to give travelers more time to get to Hampton for the festivities.
What's the deal with this place? Why here?
Hampton Coliseum has been affectionately called "The Mothership" by jam band followings long before Bassnectar's first performance there with Pretty Lights for Basslights 2012. In many ways, the new invasion of pashmina-draped superfans on the town represents a passing of the torch from one generation to the next.
Every year up until 2016, Hampton housed the ever-expanding crowds of two of the largest traveling fanbases in electronic music. Pretty Lights and Bassnectar fans alike descended upon The Mothership for two nights of space-age sacrament. Hotels got very used to posting "We love bassheads" on their signs along with "No vacancy."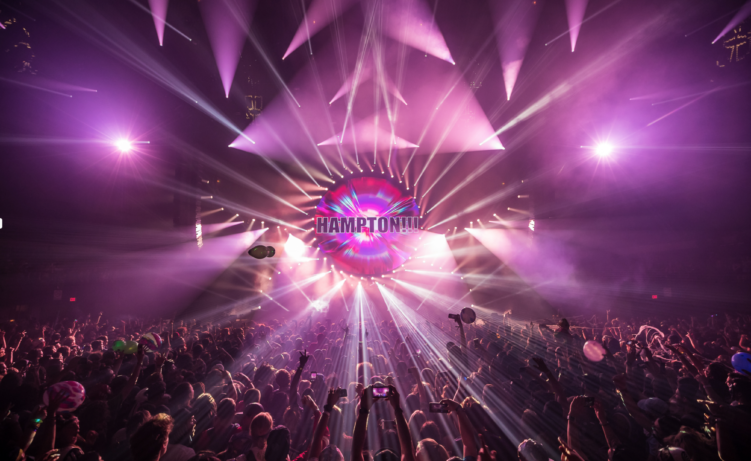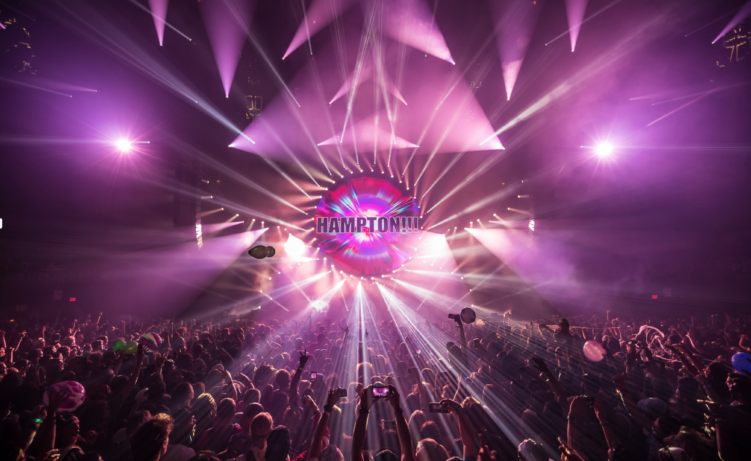 Ingeniously, there are about five hotels a stone's throw away from the Coliseum. Here, subwoofer afterparties and renegade pool sets crack at a moment's notice. Enterprising hippies sling their hat pins and tie-dyes in parking lots while parties get peacefully broken up by police; not to fear, the mob moves to the next spot with a mutual understanding.
Nectar's team is tapping directly into that prankster tailgate spirit by bringing back "The Lots," a nod to the Shakedown Streets of Dead tours, where special performances, vendors, food trucks, and roaming flow artists surround The Mothership.
As with any curated event from here on out, Hampton Coliseum features "The Haven," a sanctuary room where fans can catch a breather from intense sound. New to the fold is the "Love Here" meet-up booth, designed to connect fans from across the country through letters, team initiatives etc.
Say what you will about Bassnectar's music, but his team knows a thing or two about community building and cultivating that for years on end. So why pick this quiet beach town? Well, it's The Mothership that houses tens of thousands of fans, but it's Hampton that hosts them year after year.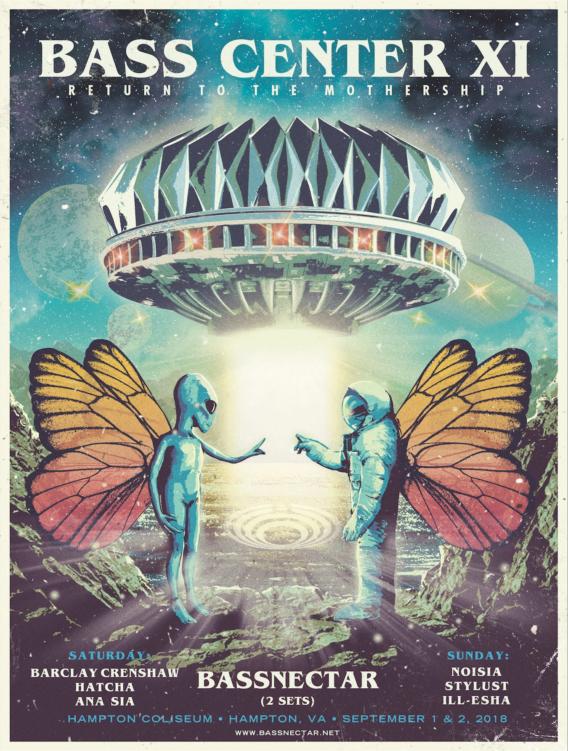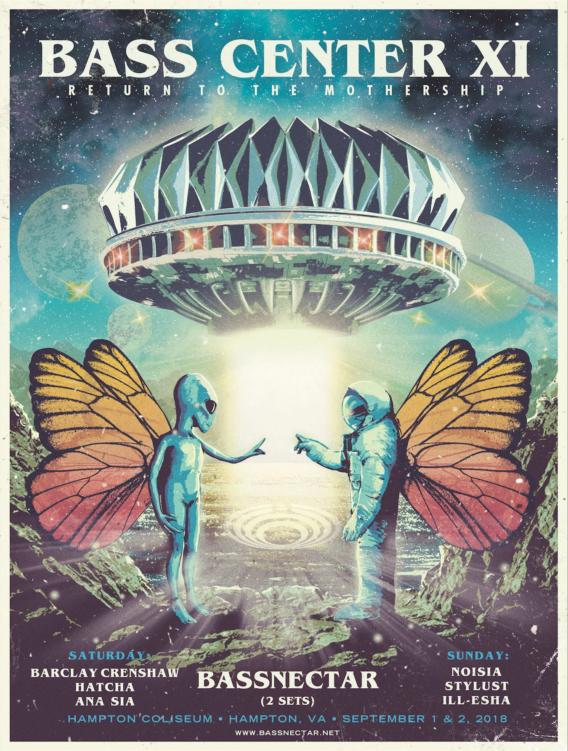 ---
---
Featured Photo: alive Coverage