GRL GANG is back on River Beats Today with their "Falling Sideways" EP. If you are unfamiliar, GRL GANG is a dedicated initiative and record label committed to amplifying the representation of women and non-binary individuals in the realm of dance music.
The 'Falling Sideways' EP, is a transformative collection of three tracks meticulously crafted by Bass Temple, an experimental producer now based in Denver, formerly from the Hawaiian Islands.

Within this EP, Bass Temple shares her personal journey of self-discovery. Through a period of solitude, she explored a range of emotions, navigating feelings of confusion and vulnerability alongside a sense of freedom. Expressing these sentiments through her music, Bass Temple weaves a compelling narrative she aptly calls 'Falling Sideways.'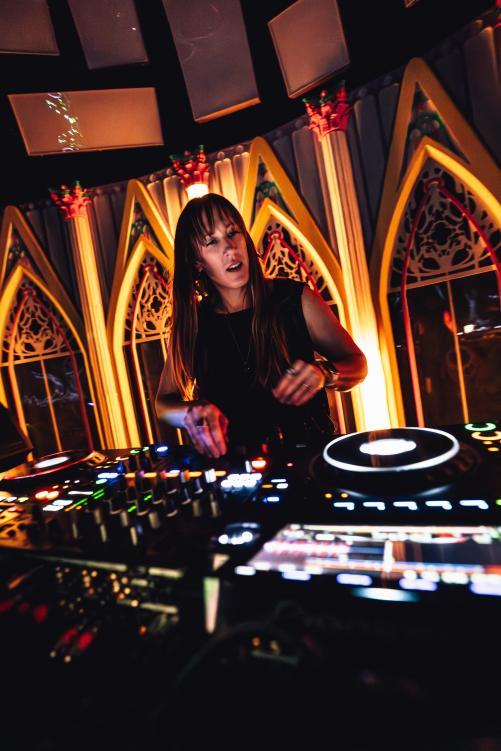 The EP commences with the impactful track "Truth," delivering a strong retro vibe. Accompanied by a poignant message—"You are here to discover the deepest truth about yourself"—the track leads to a mind-bending drop that captivates the listener's attention.
This EP, titled 'Falling Sideways,' marks Bass Temple's second release. She previously demonstrated her prowess with "Ultraviolet" in July, and she has graced the stages of esteemed venues like The Black Box, Cervantes Masterpiece, and CloZee's "Voyage" festival. Supporting artists like Jantsen, CloZee, and Defunk, Bass Temple secured a spot on DJMag's list of 12 emerging artists to watch in 2023.
Her journey continues as she prepares for a direct support performance for Champagne Drip in Richmond, VA this September. Dive in below to the new release from GRL GANG.