Come join us this Thursday, May 7th through Saturday, May 9th as we three straight days of bass, electro-soul, funk, acoustic and livetronica. BAS3 Camp is in support of Denver's Cervantes Masterpiece & their staff.
Join us as we venture into a world of virtual music and visuals. Celebrate Cervantes & help raise money to help keep independent venues alive and well during these uncertain times.
All the action will be hosted via the River Beats Facebook page and our Twitch channel. You can check out the daily lineup below!
Thursday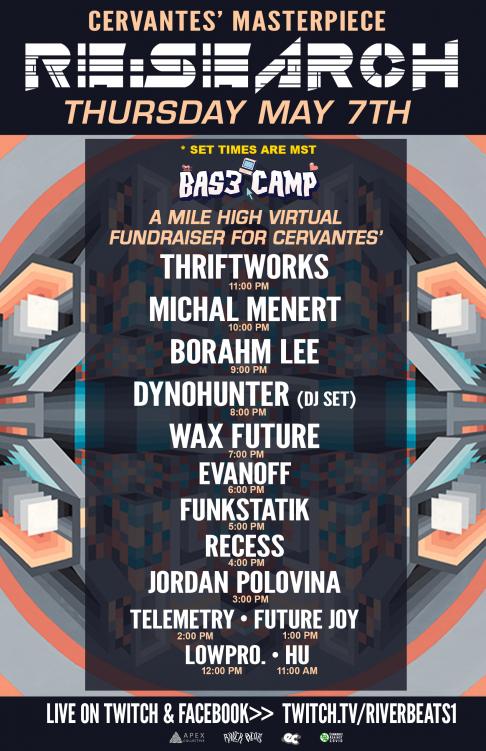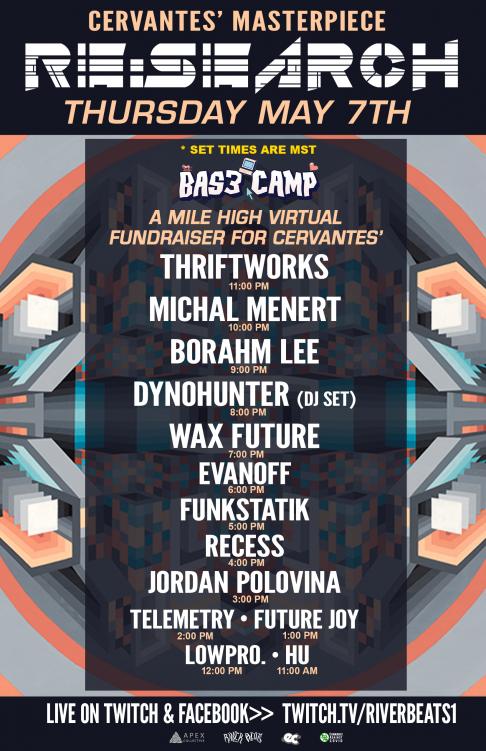 Friday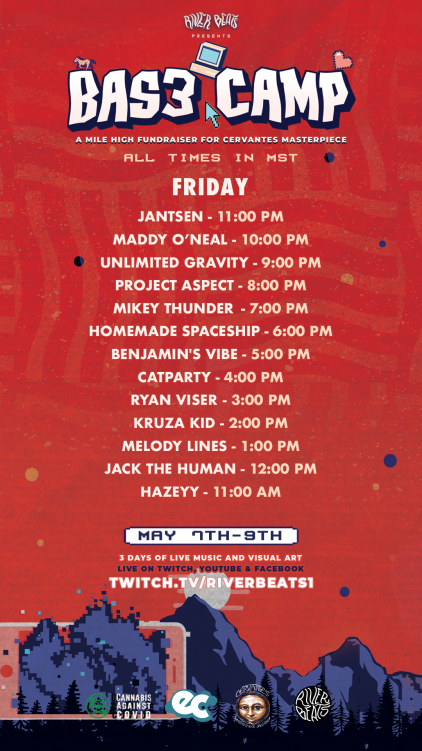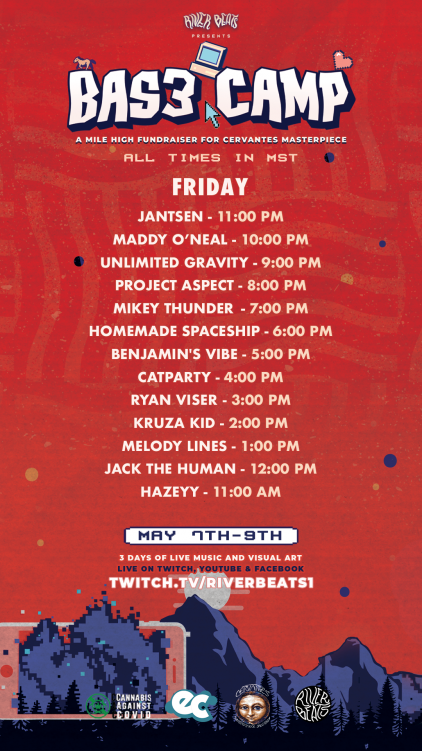 Saturday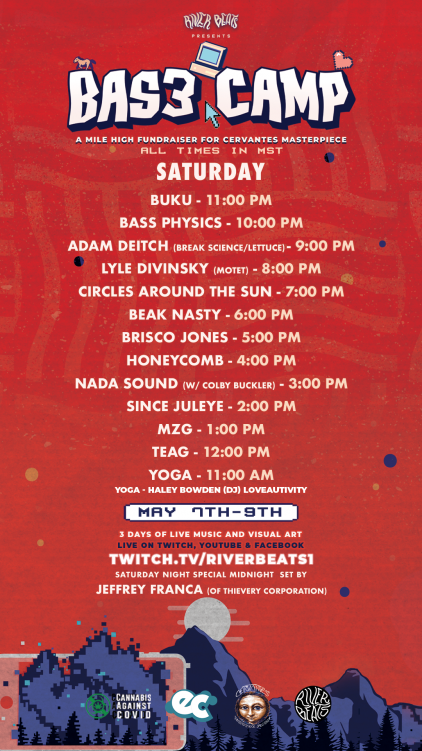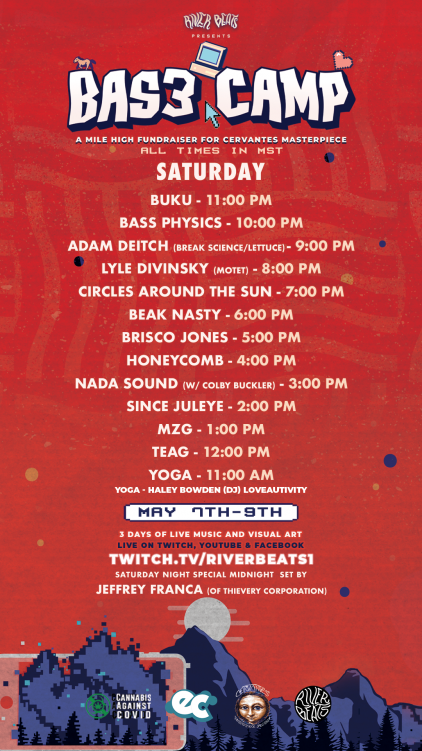 To support, please donate to the artists involved and Cervantes Masterpiece. To support River Beats, please subscribe to our Twitch channel. You won't be disappointed 🙂
Donate to Certanves Here
Cervantes' Masterpiece Ballroom and Other Side have always been 100% independently owned and operated. Cervantes is located at 2637 Welton Street in the old Casino Cabaret whose history dates back to the Cotton Club days of the 1930s when jazz greats such as Duke Ellington, Count Basie, and Benny Goodman took the stage when they toured through Denver. Over the years the Casino Cabaret has hosted such acts as James Brown, BB King, Ray Charles, Ike & Tina Turner, and countless others.