This past weekend, C3 hosted Free Press Summer Fest in Houston, Texas. Rainy season in Texas is no joke and the festival has experienced similar run-ins as experienced this weekend with mother nature in the past.
In 2015 and 2016, the festival was last minute uprooted to a completely different location due to flooding. In 2014, the fest was delayed for lightning storms similar to this past weekend.
After the muddy fiasco on Saturday of the event and a four-hour storm delay on Sunday, the fest decided to completely cancel the festival and issue partial refunds.
Fest organizers, in agreement with the City of Houston, are announcing that the remainder of FPSF is cancelled. https://t.co/evI0IfTZHM pic.twitter.com/KM0GhnDJ1I

— FPSF (@fpsf) June 4, 2017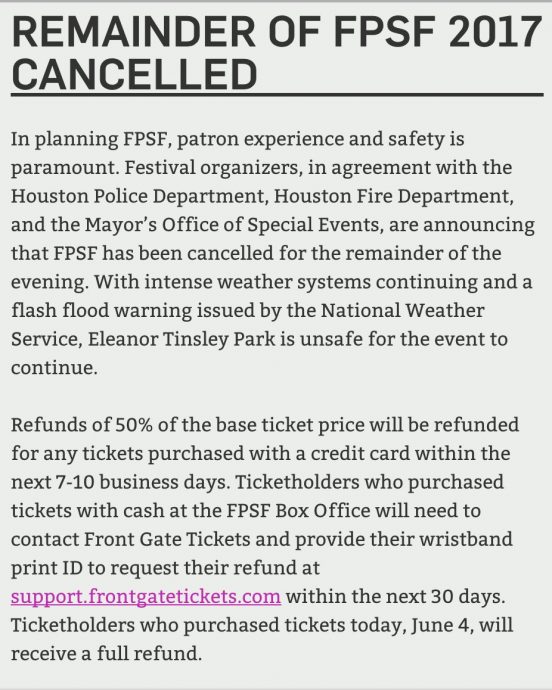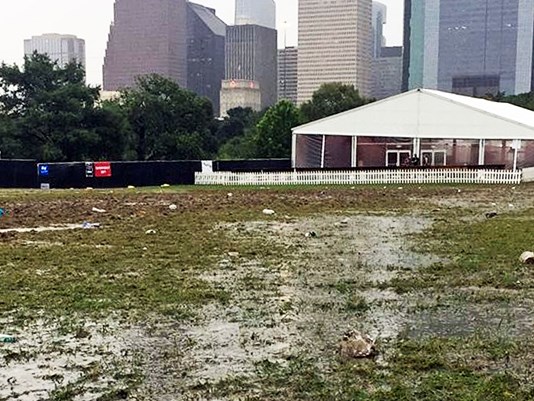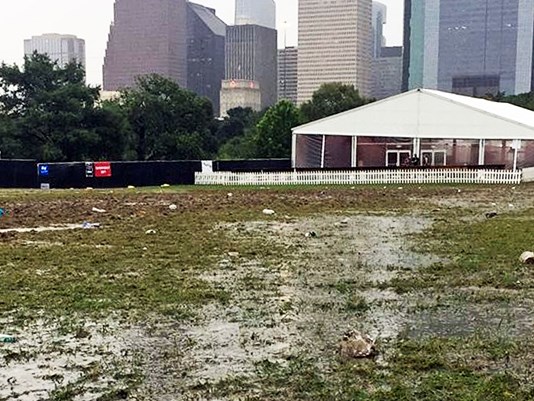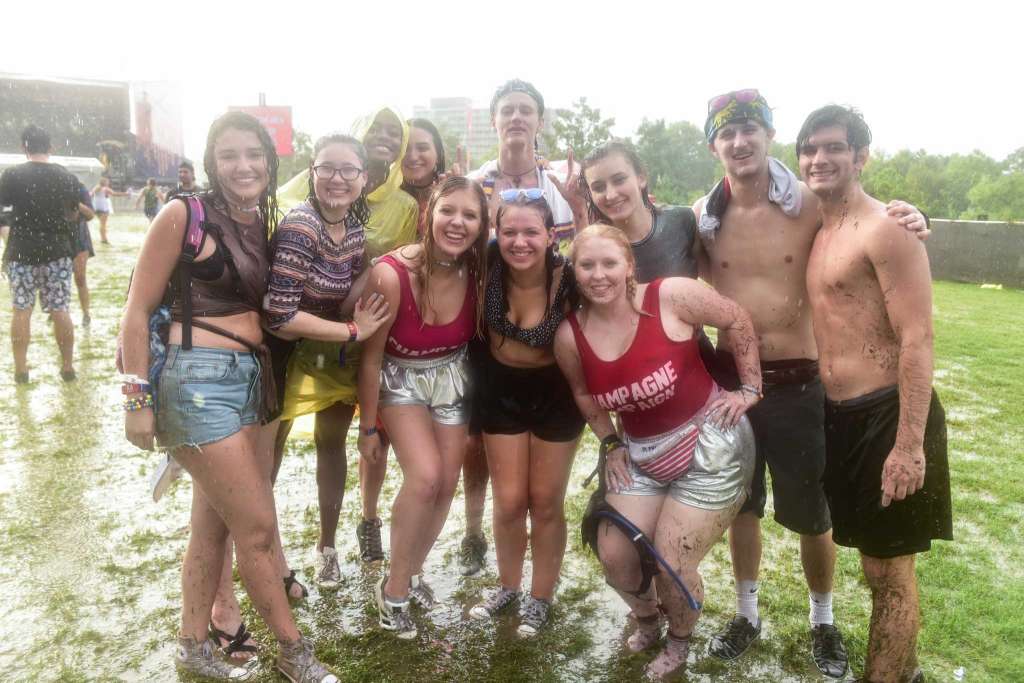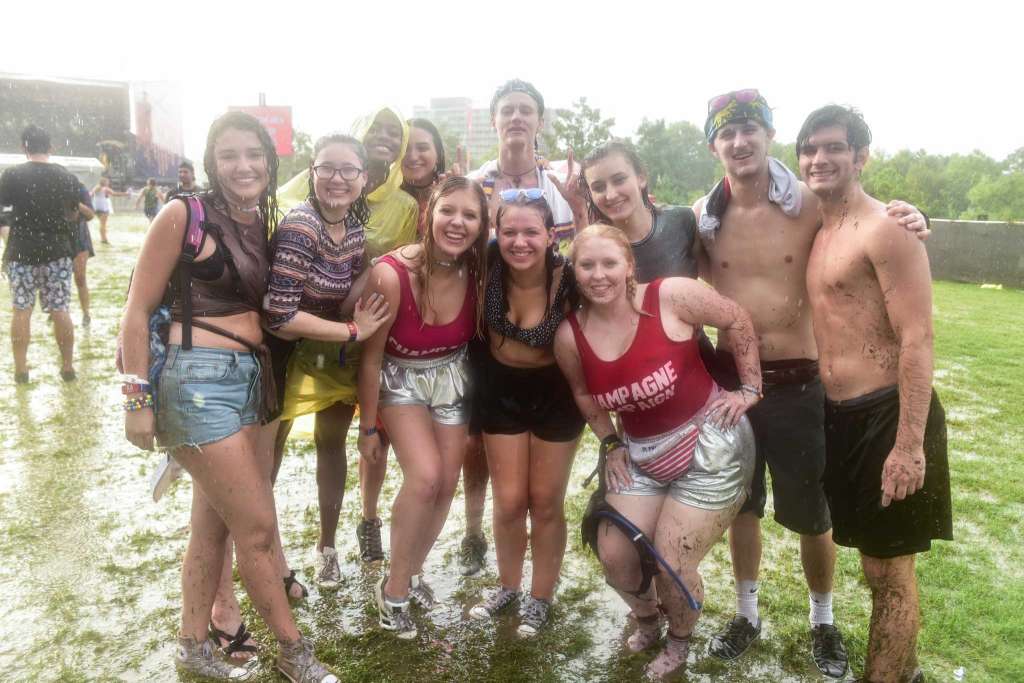 Despite the crappy weather, attendees didn't let the rain and mud stop them from having a good time.
In the end a festival has absolutely no control over mother nature and the weather that chooses to occur the weekend of any outside event – this could literally happen anywhere. But with similar issues in the past for Free Press, during the same exact time period, maybe it is time the fest takes a look at choosing a completely different date.
Free Press Fall Fest sounds just as catchy as Free Press Summer Fest, does it not?
Featured photo by Katrina Barber.
Photos from click2houston.com, FPSF, and Jamaal Ellis.