Autograf is kicking 2018 off by joining forces with Klingande and Dragonette for "Hope for Tomorrow."
This track was quite the group effort! This release is the first of a huge 2018 for Autograf, as they embark on their Caution:Live tour across the United States today.
The mellow vocals, courtesy of Canadian electro pop band Dragonette, fit the calm vibes of "Hope for Tomorrow." Using Dragonette unique sound to compliment the vibe of the song is definitely an interesting choice, but it fits.
Klingande is known for his tropical house tunes featuring live instruments. This can be heard in one of his earlier releases "Jubel," which amassed over 200,000,000 streams on Spotify. This is the first release for Klingande, following a huge 2017, as he played alongside David Guetta in Ibiza.
With so many different variations of sounds, all collaborating together "Hope for Tomorrow" is sure to be a unique release for the future house pioneers Autograf. The Caution:Live tour kicks off tonight in Miami, Florida before heading out west in the next upcoming months. Scoop tickets in your city here.
What do you think of this interesting combination? Stream the track below and let us know what you think!
Check the tour dates below!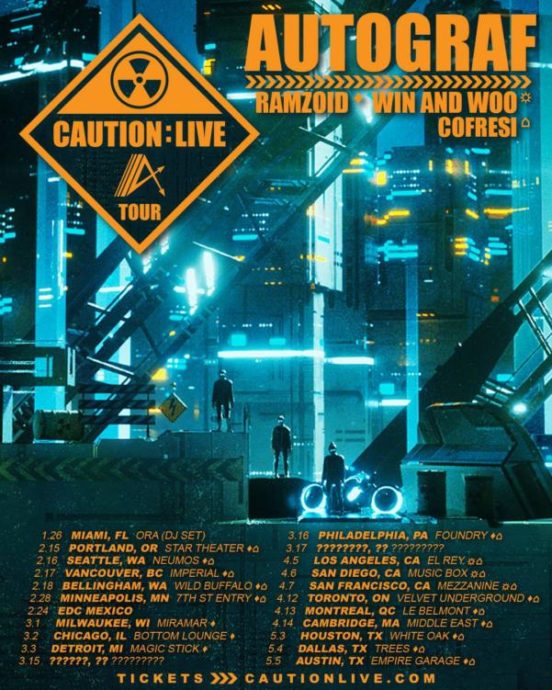 Featured photo via artist.