Guest Writer: Brandon Johnson
With over 450,000 attendees and 100+ artists performing throughout both weekends of Austin City Limits, the real question to answer remains: now that weekend two has come on gone, how was it?
Well, a lot like Lollapalooza. Both fests are produced by C3 Presents, meaning that the similarities don't end with just the headliners and mid-tier acts, but the look of the event as well. Vendors display their names in the same whimsical large styled letters; the same white globes with the festival's name populate Zilker Park's grounds, even the wristbands look the same.
If we take the issue of identity out of the equation, none of this is a bad thing. Plus, there's a bright side to the similarity: when the bigger acts at both fests are so comparable, it forces you to get out of your comfort zone and check out some music acts you may have otherwise never been exposed to.
That's the good thing about ACL, going a little deeper underground to find some of the weirdness that Austin always talks about—whatever that means to you. It's no accident that many of the best acts of ACL were homegrown in the city's wildly assorted music scene.
Not that all the acts on this list are complete unknowns. Indeed, a couple of them did play Lolla, and one of them even qualifies as a superstar. Regardless of celebrity status, they all helped give Austin City Limits an identity in a year where that was harder than usual to do. Remember, to find the best, you've got to get out and look for it.
top eight sets from acl weekend two
8. Mondo Cozmo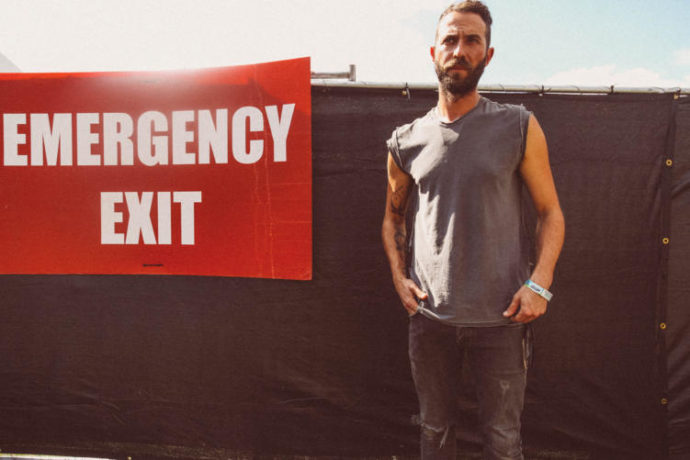 Sometimes it takes a musical act to find their way in the music industry after releasing their first, or even second, album. That in no way is a stab at Mondo Cozmo's debut, Plastic Soul, which screams with soulful catchiness and core muscle. But the album relies a bit more on synths and the mood of the record than the band's live show. The ACL crowd for Weekend Two was easily twice as big as the one at Weekend One, pushing anthems such as "Shine" and "Chemical Dream" to new Cozmos. Granted, Josh Ostrander has always taken his cues from The Boss, but in terms of range alone, there's a significant difference between Born to Run and Greetings from Asbury Park, N.J. Lately, Mondo Cozmo has reached exceeding heights.
7. Raging Fyah
Reggae has always been one of those genres most people must fake vibe to it and smile your way through when it's discussed at a gathering or within a circle of other music critics.
Raging Fyah could bridge the gap; bridging the traditional with the new.
I don't know enough about the genre to give technical insight into why, beyond the standard seeming interpretations: Raging Fyah's appeal certainly didn't come from their decision to stay traditional, but rather it came from that crucial yet impossible to define element of any great concert: energy. It was in the way the musicians thrashed and really exerted the energy that the crowd was giving off, finding a delicate kind of aggression despite the traditional laid-back nature of the music. It was in the way they gradually heightened the crowd's call-and-response vocals from celebration to rage during their closing piece.
6. Middle Kids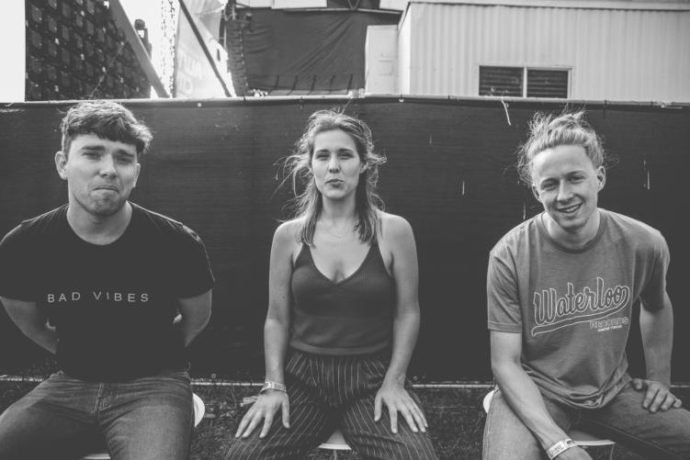 Fresh off their tour with the Cold War Kids, ACL delivers Australia's own up-and-coming indie rock band, Middle Kids. Having an official ACL Late Night Show on the Thursday before the start of the festival, plus opening on the last day of the festival on the Miller Stage, the Middle Kids continued to have the crowd in sync and fully engaged throughout both performances. Presenting new upcoming tracks during both performances brought a sense of attention-grabbing to the crowd, who knew almost every song off their debut self-titled EP, Middle Kids.
5. Skepta
The UK grime-legend turned critical darling, Skepta, clearly understood the festival game, upping the energy with each track. Empathizing with his crowd's plight against what he perceived as oppressive heat, the London MC nevertheless delivered his own solar power, going hard-n-heavy from the start. His supporting DJ, Maximum, launched right into punishing renditions of "Konnichiwa," the title track off Skepta's 2016 Mercury Prize-winning album, and blitzing 2014 single "That's Not Me." The rapper, born Joseph Junior Adenuga to Nigerian parents, sounded borderline stately with his "Hypocrisy" flows on rival-dicing "Ace Hood Flow."
And yet, Skepta's crowd during weekend two was, just as big as his debut performance for weekend one. With a plain white tee tucked into black shorts, likely much more expensive than they appeared, he's a hood star-made-good ascendant on the bass-raining "Shutdown."
4. Big Wild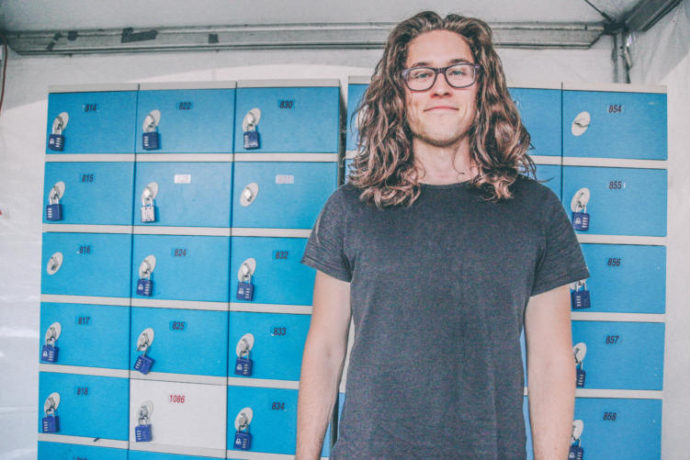 Electronic music is frequently criticized for saturated repetitiveness, and less-than-novel production. It's producers like Jackson (aka Big Wild) who bring a sense of sustenance to the community. Combining the sounds of EDM's most respected sub-genres, Big Wild is more than just an EDM act. He incorporates live instruments and an incredible amount of energy into his performances. It's refreshing to see electronic acts integrate things such as live instrumentation, and Big Wild makes it a point to provide exciting live sets for the audience. His set inside the Tito's tent on Friday afternoon was everything and more. We look forward to covering and seeing more of Big Wild in the future!
3. Coin
COIN have been making addictive and glittery indie-pop for the past few years, and they are a must-see. Earlier this year, they released How Will You Know if You Never Try, which included the super catchy single, "Talk Too Much." With already a nice fan base, it's only a matter of time before COIN achieves Walk the Moon status. The groups high energy had the crowd entertained and wanting more after each song. Performing tracks like, "Talk Too Much," "I Don't Want to Dance," and almost every track off their new album release, How Will You Know If You Never Try.
2. Nightly
Nightly, consisting of singer Jonathan Capeci and guitarist Joey Beretta, delivered a more than exceptional performance at this year's ACL. Controlling the crowd with each song and simultaneously improvising while on stage, these two collaboratively performed with ease! They performed hit tracks like "XO," "No Vacancy," and my personal favorite, "Honest." The group resembled a freshly, newly polished upcoming band from the depths of Soundcloud. In a time where music acts are coming out left and right through music platforms, we're grateful for Soundcloud giving us Nightly.
1. Russ
Russ made no qualms about telling the audience that "these clothes on my back are yours, not mine. This chain is yours, not mine." When halfway through his concluding song, he asked the DJ to start it again from the beginning, he admitted that "I wasn't paying attention. Y'all deserve better than that. Excuse me but let me re-do it." Even more moving, when his sound cut out as Ice Cube started performing on the neighboring stage, Russ' fans sang out every remaining word to his song. It's hard to imagine a more touching way to demonstrate just how key his fans are.
View more of our photos from ACL below:
This slideshow requires JavaScript.
---
All photos by Brandon Johnson.