House music-duo, The Aston Shuffle recently teamed up with fellow Aussie and producer, LO'99 for this energetic original, "birthman." Fans might recognize the tune from a recent installment of The Aston Shuffle's monthly mix series, Only 100's–the guys previewed "Birthman" in the October edition. Released on Club Sweat [sub-label of Sweat It Out], the track is available now via all digital platforms.
Nearly a decade under this moniker, Vance Musgrove and Mikah Freeman have never missed a beat, and "Birthman" is no exception.
The LO'99-collab is their first original track following the success of "Pass You By," which released on Potion Records earlier this year. Never straying from their house roots, Musgrove and Freeman showcase their versatility and range as they effortlessly adapt to LO'99's funkier, underground sound on "Birthman." It's an entirely different sound, but "different" is their specialty.
Vance and Mikah were gracious enough to chat with River Beats about their latest release, working with LO'99, choosing record labels, & more. Keep scrolling down to read what the guys had to say…
---
over the years, The Aston Shuffle has released music on such a wide variety of record labels (Dirtybird, Dim Mak, Ministry of Sound, Potion). How did you decide To Release "birthman" via club sweat [sub-label] Sweat It Out?
"We've loved Sweat It Out since the beginning, they've put out some amazing and era-defining music over the years, so we were, honestly, just hopeful that they'd like the track and be down to release it! That's usually how it goes when sending music around to labels…"
What factors do you consider when choosing the record label for a release?
"You want to find a label that you feel has some common ground with what you're doing creatively–both as an artist and specifically with the track in question. Sweat It Out definitely fit the bill on both counts!"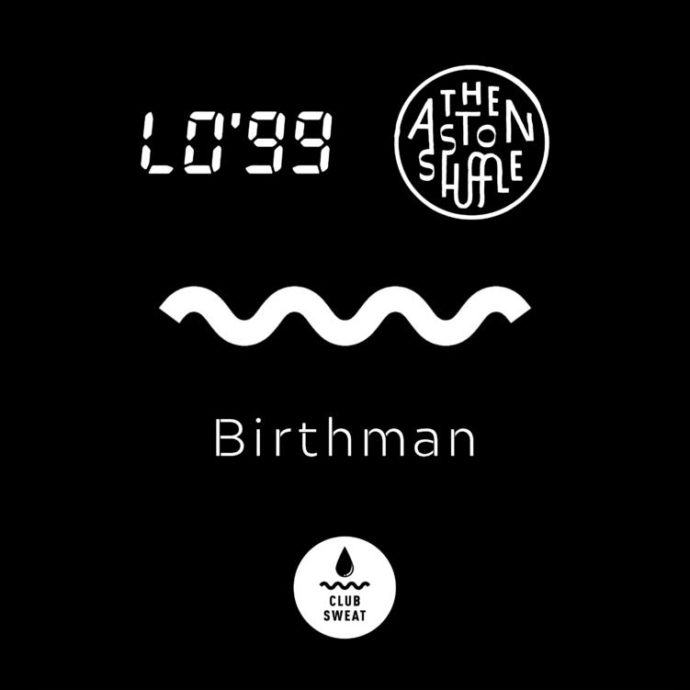 For this release, you guys had the opportunity to collaborate with your friend, LO'99. when did you all become friends? could you describe the experience of producing with a close friend compared to other collaborative projects?
"We've known him for years, for so long that I can't honestly remember the first time we met. It's been cool working on a track with him, there are fewer barriers when working on a track with a friend like this I think, you're more free to throw ideas out there."
Comparing "Pass You By" to "Birthman," there is such a distinct difference in the style, genre, and tone. The ability to effortlessly adapt so many different sounds has been a defining characteristic of The Aston Shuffle's music throughout your career.
"I think listening widely is a big part of staying on your toes creatively over a long period of time, being open to what else is going on and taking influences from a wide variety of places."
What is the key to developing and maintaining the creativity and versatility necessary to have such a long-standing career in music?
"We still have a sense of what sounds like an Aston Shuffle track though, whether it's something more vocal or radio-focussed, or a straight-up club track like 'Birthman' we've got an innate sense of what an Aston Shuffle track should sound like. We don't really know how to explain it, but we know it when we hear it."
---
Fans of The Aston Shuffle can stay up to date with their monthly mix series 'Only 100s,' via only100s.com.
To catch 'em live in Australia, check out their remaining tour dates below.
UPCOMING TOUR DATES
NOV 25 – The Met – Brisbane, QLD
DEC 02 – Jack Daniel's Barrel House – Melbourne, VIC
DEC 09 – Sweat It Out Xmas Party – Marrickville, NSW
JAN 27 – Electric Gardens 2018 – Sydney, NSW
The guys are also working tirelessly in the studio, and fans can expect more new tracks before the end of the year!
---
Featured Image: Photography by Cybele Malinowski