Asher Shashaty throws down with STVNK FVCE, and Peytn on 'Dynamite' off Experimental Bass EP Over The Edge stream now on Spotify.
---
Experimental bass producer Asher Shashaty has been tearing up the scene since his debut in 2019. His tracks take an out-of-the-box approach to bass and riddim, combining his personal experiences with his spirituality and passion for music. Putting his signature style on display, Asher's new EP, Over The Edge, is a creative journey through new-age sound.
The three-track EP features a mix of collaborative efforts and Asher remixes.  On "Dynamite," hip-hop artist Peytn adds his dizzying lyrical circles over a jagged, crunchy bass drop perfect for headbangers. The second track "Find a Way" is a collab with heavy-hitting bass artist Bvss Tactic. This light-hearted track still packs heat with a mash-up of glitchy bass, futuristic riddim beats, and shimmering synths. Finally, closing out Over The Edge is Asher's remix of "ATL" by Mikes Revenge. Proving he is at the forefront of the underground riddim movement, Over The Edge unites Asher with a diverse group of talent.
Although he is newer to the electronic scene, Asher has already made waves in the riddim community with his profound skills in production. His first full-length studio album is expected in 2023.
Stream "Dynamite" and Over The Edge EP by Asher Shashaty, STVNK FVCE, and Peytn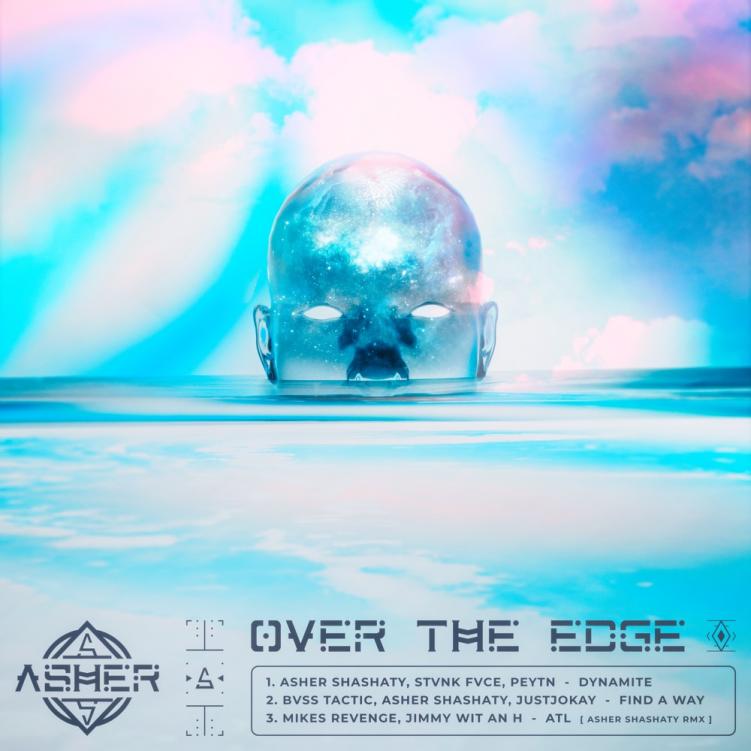 Follow Asher Shashaty on Social Media
Spotify | SoundCloud | Facebook | Instagram