Dirtybird Player Ardalan is poised for a huge 2017. The Dirtybird label boasts a stellar cast of DJs and producers, all of whom carry the signature dirty bass and party-loving attitude. Within the stacked roster, Ardalan and Justin Jay hold it down for the next generation of artists on the label.
Ardalan has a particularly interesting origin story. He began as a fan of Dirtybird in the early years of the label. Through years of developing his mixing and producing skills, he eventually ended up on the label's roster. It might be melodramatic to call this an inspirational story, but there's no denying that there was a lot of hard work and perseverance involved.
His interview with Dirtybird co-founder Worthy covers some ground on his origins as well as his artistry (link to interview HERE).
This year, Ardalan is making serious moves. With an EP release, a standalone tour, and a festival circuit, this rising star is checking off all the boxes to ensure lasting recognition.
---
Ardalan is fresh off an EP release this March.
The EP, titled All Night Long, features 3 seriously catchy tracks. The opening track, an edit of "All Night Long" by Mary Jane Girls, begins with booming bass and looping vocals that build up before dropping into the signature chunky bass. It's almost impossible to sit still while this track plays. The following two tracks continue the high-energy momentum. Expect to hear these tracks on crowded dance floors everywhere.
---
All Night Longer Tour
To accompany the EP release, Ardalan launched his All Night Longer tour. Recent appearances include a boat party during Miami Music Week, a set at Desert Hearts, and the Snowbombing festival. The remaining tour schedule is below, with additional information linked HERE.

In the midst of a busy tour schedule, Ardalan took some time to answer some of our questions about his origins and his music. Check out his interview with River Beats below.
You have such a cool backstory about how you came up from a fan of the Dirtybird players to eventually joining the label. Does it feel surreal?
"Sometimes it does feel surreal when I think of it. But the crew has always made me feel like I'm family to them from the start. Which I'm always grateful for."
What was it that drew you into the Dirtybird sound in the first place?
"The early Dirtybird sound is still what inspires me in most of my music. It was its tripped out house music vibes with a dose of hyphy that was so fun to dance to."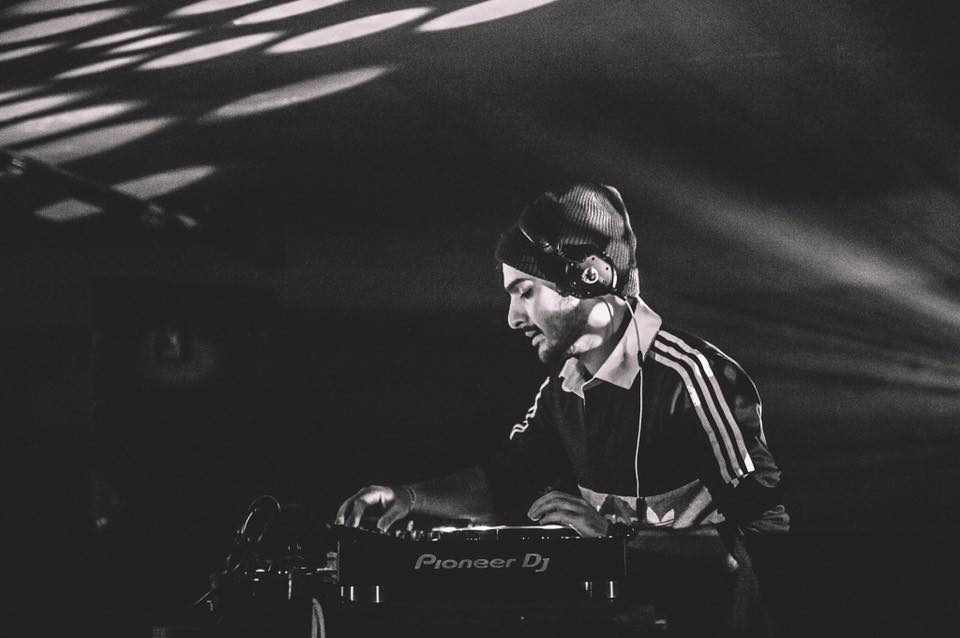 There's a lot of archery metaphors in your artist bio. What's the story behind it?
"Haha, well my friend Roxanne who is an amazing writer wrote it for me a while back. She did a great job on it."
Do you have a project you're working on or are coming out with in the near future?
"I have a project I'm doing with Christian Martin right now. We are releasing an EP on his new label "Trippy Ass Techno" and we're having a remix we did for Smalltown DJs coming out on Fools Gold. I have several EPs in the works that will explore a darker voyage to my soundscape. I'm thinking of starting a whole new project as well but that's still in only in my head :)"
Mixmag has been throwing around the term "naughty tech house" a lot. They describe it as having "preposterous portions of bass", "hints of melody", "tough, pacy percussion", and "beautiful repetition". Sounds a lot like your productions, actually. What's your take on the term?
"I think the description for it sounds a lot like my remix of Justin Martin's "Hello Clouds". But I don't think I would call it "Naughty Tech House". I don't really know what to call it to be honest. Perhaps "Non-GMO house and techno" in someways. :)"
---
As an immigrant, and especially as an immigrant born in Tehran (Iran), there isn't a lot of representation in the electronic music scene. Did you ever feel extremely self-conscious about it or feel like an outsider in some settings?
"Not at all. Aside from always being a dual American-Iranian citizen, I never felt those kind of feelings. I actually feel happy to have gained so much knowledge on electronic music when I lived in Iran. My experiences in Iran shaped who I am and thus my music in many ways. I'll forever be grateful for that."
---
Follow Ardalan on social media:
Soundcloud | Facebook | Twitter | Instagram
Featured image courtesy of Trevor Dean.