These days at music festivals, there is a LOT going on at all times. That fact plus heavy amounts of people can be extremely overwhelming. And sometimes, these events can put pressure on those that deal with anxiety – especially in large crowds.
Having anxiety but loving music festivals is such an ironic relationship. You want to immerse yourself in the music, but oftentimes there is a massive wall between the music and your enjoyment.
The good news? You aren't alone. That's where a very special group of friends – Where's Wilson? – comes in. This group of 60+ promote anxiety and depression education at music festivals, while providing a safe space for all. Where's Wilson recently gave River Beats some advice on how they handle anxiety at music festivals. Having dealt with it personally, these are some solid tips from a great group of people.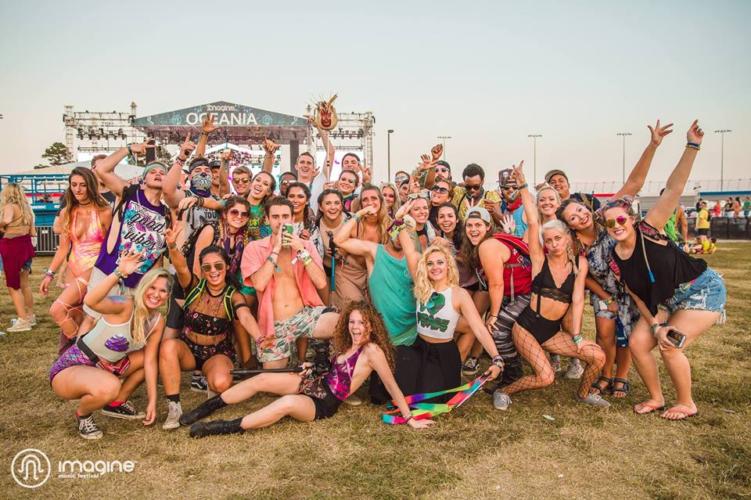 Don't give up your love of these events and instead, hang on for the ride!
1.) Use the buddy system
Never take on a large crowd alone. Instead, always bring a buddy by your side!
"I was on the verge of a panic attack and my closest friends saved me. The only thing I asked for was my friends, because I knew they were my safety blanket. I'm one of the strongest people I know but even I can be vulnerable… that was a bad situation that Where's Wilson saved me from."
2.) Food saves all! Bring something sweet to help take your mind off of things
Many said to bring a peppermint, a piece of candy, gum, or something else to snack on in the crowd to keep your mind occupied. Keep in mind some festivals are strict on outside foods/candies, so have a backup plan just in case.
3.) Utilize activities offered by Imagine Music Festival
If you need to get out of the crowd, explore the many food and merchandise vendors offered by the festival! These vendors are spread throughout the grounds; however, there is a main merch "alley" persay filled with different kinds of goodies.
At the Imaginarium, serve your mind as well as your body. There are multiple transformational workshops along with yoga classes, meditaton, flow arts sessions, and more. As it gets closer to the festival, more information will be released.
If camping, check out the silent disco. With special listening headphones on and a much smaller crowd, you can enjoy artists on a much more intimate level.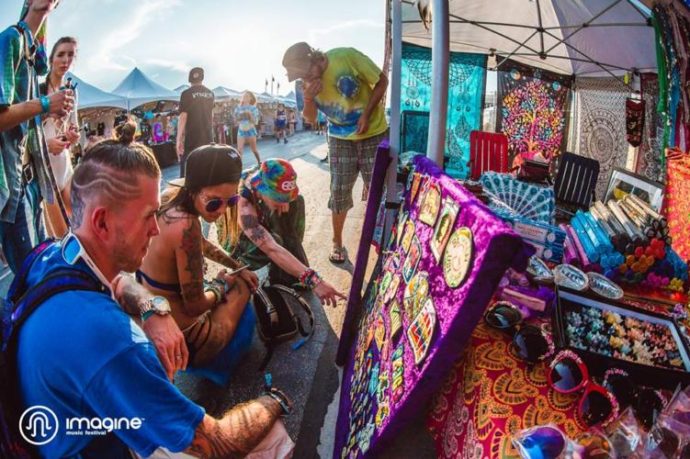 4.) Carry something to fidget with
Whether it be a legitimate fidget spinner or a sparkly boa around your neck, bringing something to fidget with could definitely help in overwhelming situations.
5.) Stroke the furry wall…or your pashmina, whichever works
Having a pashmina around your neck can be a perfect security blanket or fidget toy when in high-stress situations. Many attributed "feeling safe" to having their pashmina around their neck. Try it before you knock it! Amazon offers cute and fashionable ones for sale.
6.) Get away from the stages and check out the art installations
There is art located at almost every stage and area of the festival. 2018 is sure to be bigger and better in terms of art installations offered!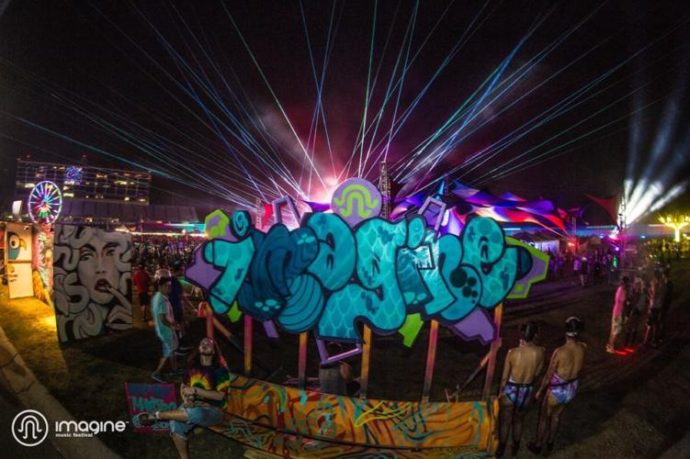 7.) Pick up a flow arts hobby
When you are occupied with a flow toy, it's hard to get distracted by all the hustle and bustle around you, drastically decreasing stress. Flow toys, whether it be a hula hoop or light-up gloves, are excellent distractions. And luckily, Imagine approves of the use of flow toys in the venue!
What do you do at music festivals to keep anxiety at bay? Let us know in the comments!
Purchase tickets for Imagine here.
Featured image via Imagine Music Festival Facebook page.