The long-awaited Common Ground album by Above & Beyond is finally out. Fans have been waiting for this with much anticipation after the trance trio teased them with singles "Northern Soul," "My Own Hymn," and "Tightrope." "Always" was the last single to drop and came along with a breathtaking video.
Above & Beyond have stayed busy lately. Creating this beautiful album seems to just be the tip of the iceberg. The group is setting forth on their Common Ground tour and have a epic documentary, Above & Beyond Acoustic: Giving Up The Day Job, premiering January 30th.
Common Ground encompasses everything Above & Beyond is about. It showcases their raw talent and also leads an important message of positivity. This progressive trance album will leave you feeling nothing short of inspired and enlighten.
Check out the new album below!
If you have the opportunity to experience this dazzling album live DO NOT miss out!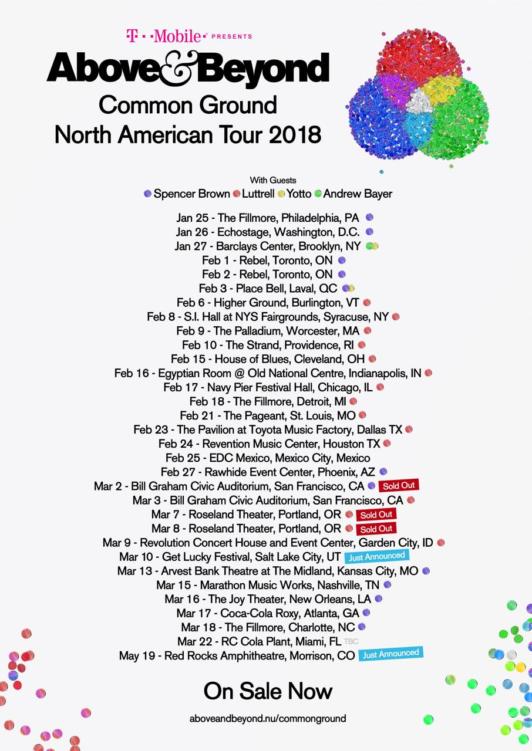 Tickets for the tour available here
---
Featured photo courtesy of Luke Dyson Photography