In just a few short weeks, we'll be back at home in the Spirit of the Suwannee Music Park for what is sure to become the most epic Suwannee Hulaween yet. While we're obviously all on board for the tunes, there are some amazing activities to check out between sets. They most definitely beat suffering through your neighbor's questionable campsite playlist.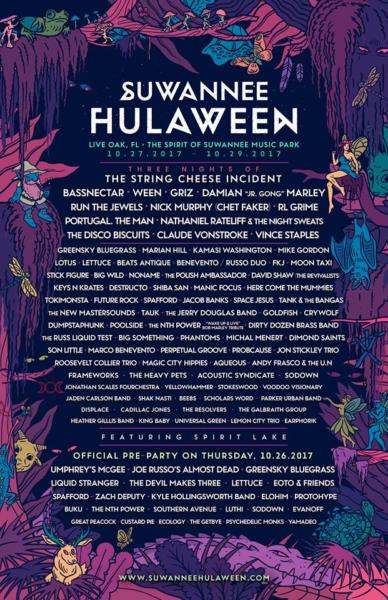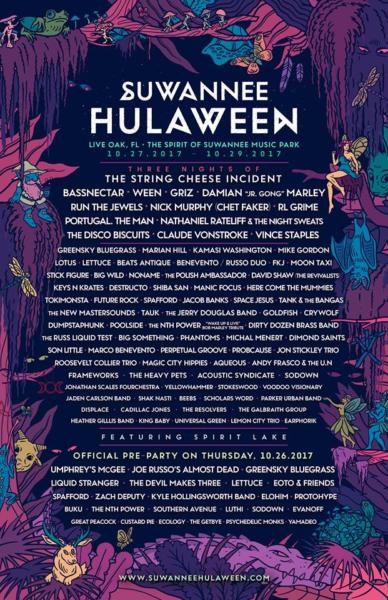 Get up and go discover the exciting adventures you wouldn't think to explore at this years festival.
---
1. Check out the Bat House

It is Halloween after all. The largest known bat house in the entire country is actually located right on the Hulaween campgrounds. Over half a million bats can comfortably fit right through a 3/4 inch opening under the house. If you scare easily swing by the bat house during the day for a more light-hearted adventure. If you're lucky you might catch a swarm of them flying around, keeping Live Oak spooky.
2. Get Lost in Spirit Lake
No really…you will probably get lost so give yourself some time between sets to explore. Spirit Lake is the heart of this event. It pulsates with the most incredible art installations, live performers, interactive games, and of course the beautiful people enjoying these activities. Be sure to sit back and take in the views of the lake, and spend some time during the weekend with each and every art piece.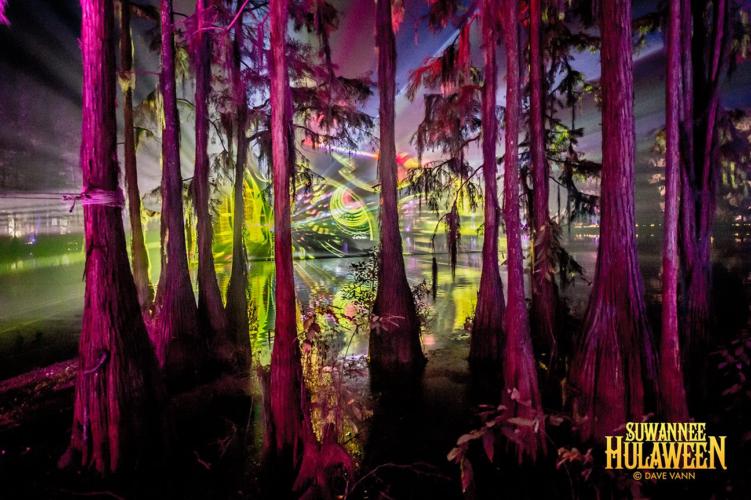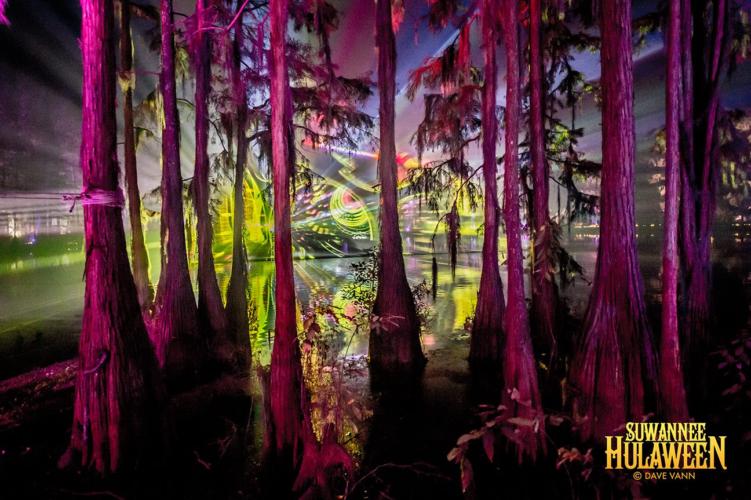 3. Enjoy a Dip in the River
The spring-fed Suwannee River runs adjacent to the festival grounds and is the perfect spot for an afternoon swim…or a bath. Swim at your own risk, and this is not a staffed around of the event. The river runs along the north and east sides of camp, but find a buddy who has made the trek before if you can swing it.
4. Play a Round of Disc Golf
While the annual disc golf tournament will sadly not be held this year, you can host a few rounds on your own at the Magnolia Disc Golf Course. Discs, maps, and scorecards are all available at the on-site Country Store.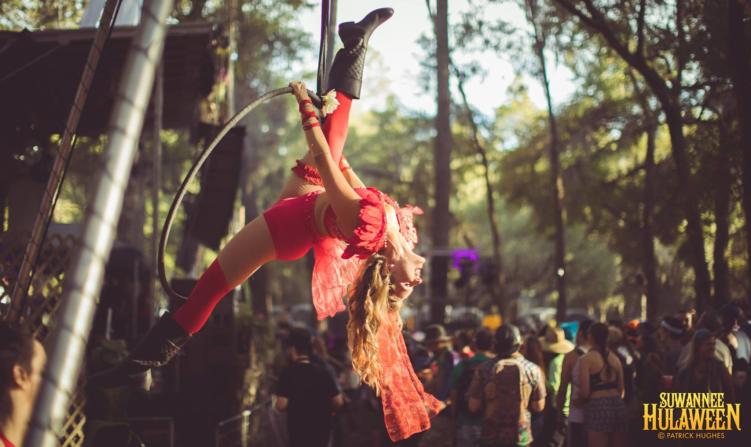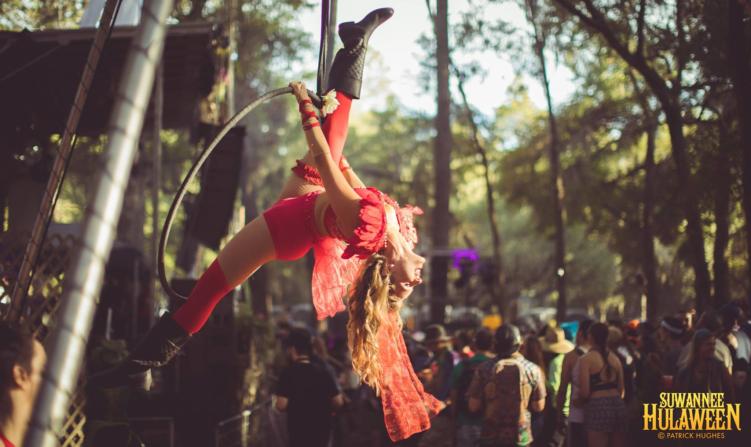 5. Find your Flow
Get your zen on at one of the meditation, yoga, flow, and dance workshops offered during the weekend. Whether you're a yogi master or you can barely touch your toes, these classes are the perfect way to reset your body and mind before you boogie down all night. Check back for the full schedule of activities.
6. Go for a Hike
Explore the beautiful landscape and wildlife of the area, and go for an invigorating hike along the Suwannee River. Adventure away from the beaten path, and experience a beautiful side of Live Oak that most Hulaween attendees don't usually make it out to experience.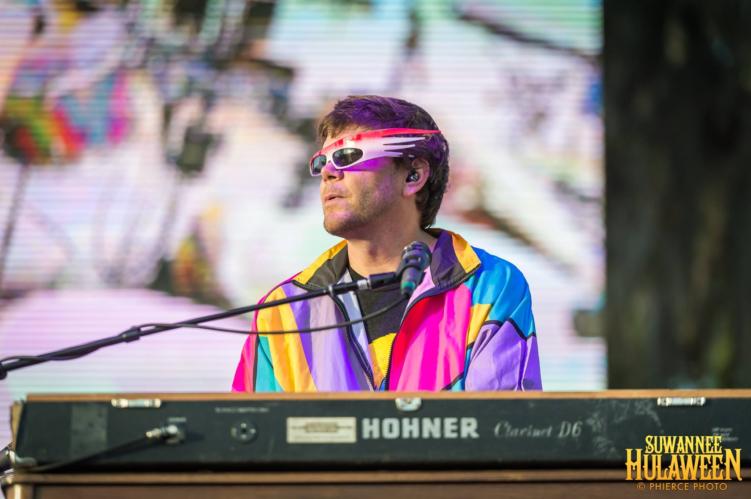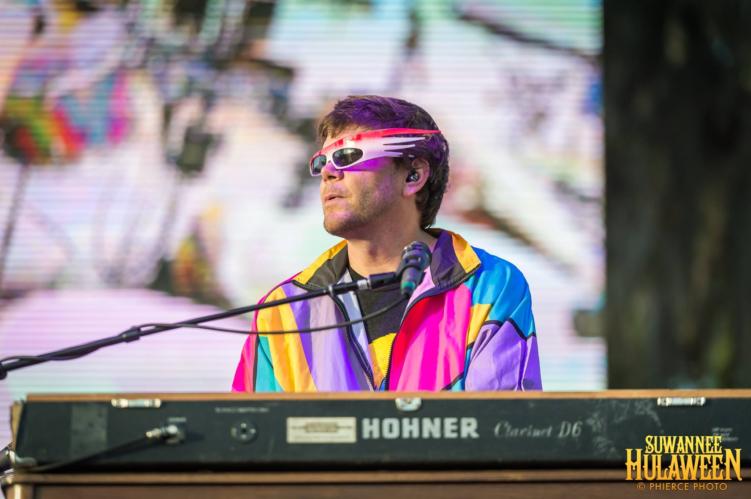 7. Give Back
This year the festival has teamed up with Conscious Alliance and The Suwannee Music Foundation to host the event's inaugural food drive. All proceeds will go to benefit the Love Inc. Food Bank located right in Live Oak. If you're familiar with the Conscious Alliance program, then you know the drill. With a monetary donation or 20 non-perishable food items you'll receive a limited edition event poster. Only the first 600 patrons will receive the posters, so be sure to head over to the food drive right when it opens at 10 am Friday.
8. Kyle's Craft Brew Corner
This afternoon treat features special performances and beer tastings curated by SCI's Kyle Hollingsworth. Sip on rare craft brews while enjoying intimate performances. Last year's tent was only open for thirty minutes each afternoon, so be sure to schedule accordingly.
---
Don't regret missing out on all the magic set to unfold at Suwannee Hulaween. Tickets are still available online here.