The dust has finally settled from not one, but two back to back weekends of Shaky festivals in downtown Atlanta's Centennial Park. Now that we've had a moment to catch our breath we can't help but reminisce on our favorite festival memories. From the artists, to the art, to even the extensive selection of food trucks, Shaky Beats had a whole lot to offer, and we already can't wait to see what's in store for 2018.
Bonobo Live Set
Simon Green said it best himself…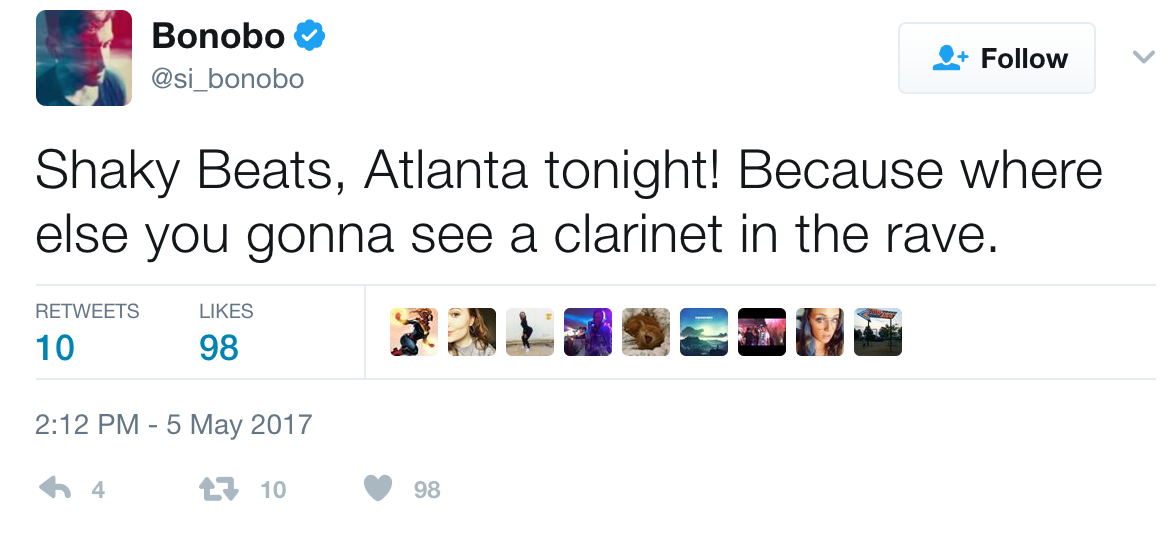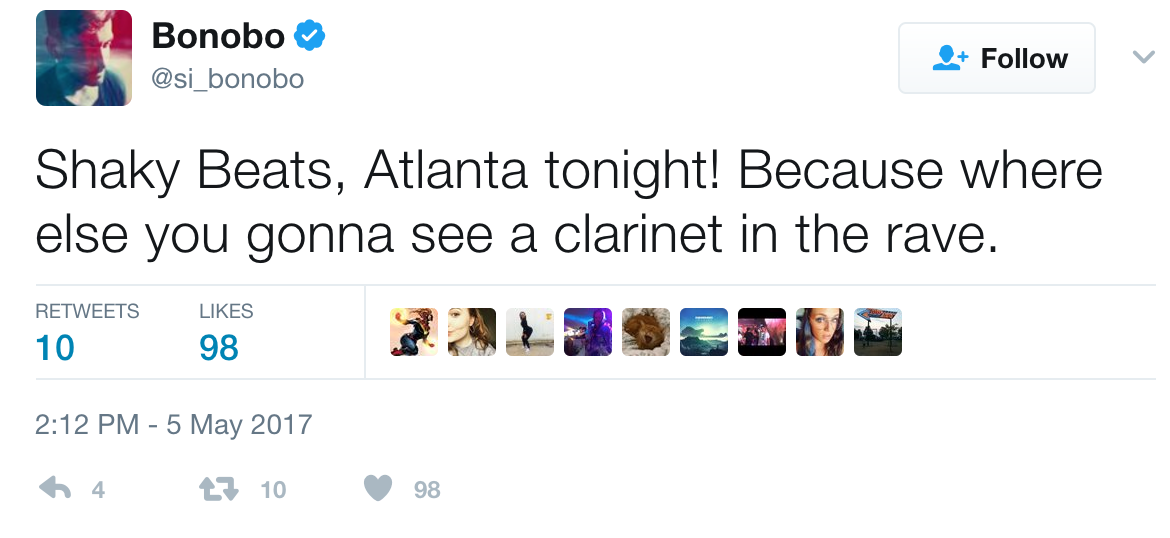 Bonobo's live set was the biggest draw for me personally, going into this event, and it was just as entrancing as I could have ever imagined. Experiencing pieces of "Migration" and "The Northern Borders" with the accompaniment of live instruments was such a moving and substantial experience. Not trying to be greedy, but throw us one or two more ambient performers next year, and I'll be a Shaky Beats believer for life.
RL Grime Dropping "Reims"
Ok really just RL Grime dropping anything….
Just a few short days after a rogue release of his new single on Reddit and traditional channels to follow, RL Grime kindly graced us with playing it live. (We're going to pretend this was all solely with Shaky Beats in mind.) With Friday being by far the most stacked lineup it was upsetting that RL Grime and Bonobo had to overlap, but RL Grime brought the heat in his typical highly well-executed manner that if only we wish we could have enjoyed in its entirety.
Alison Wonderland's Impromptu Set Break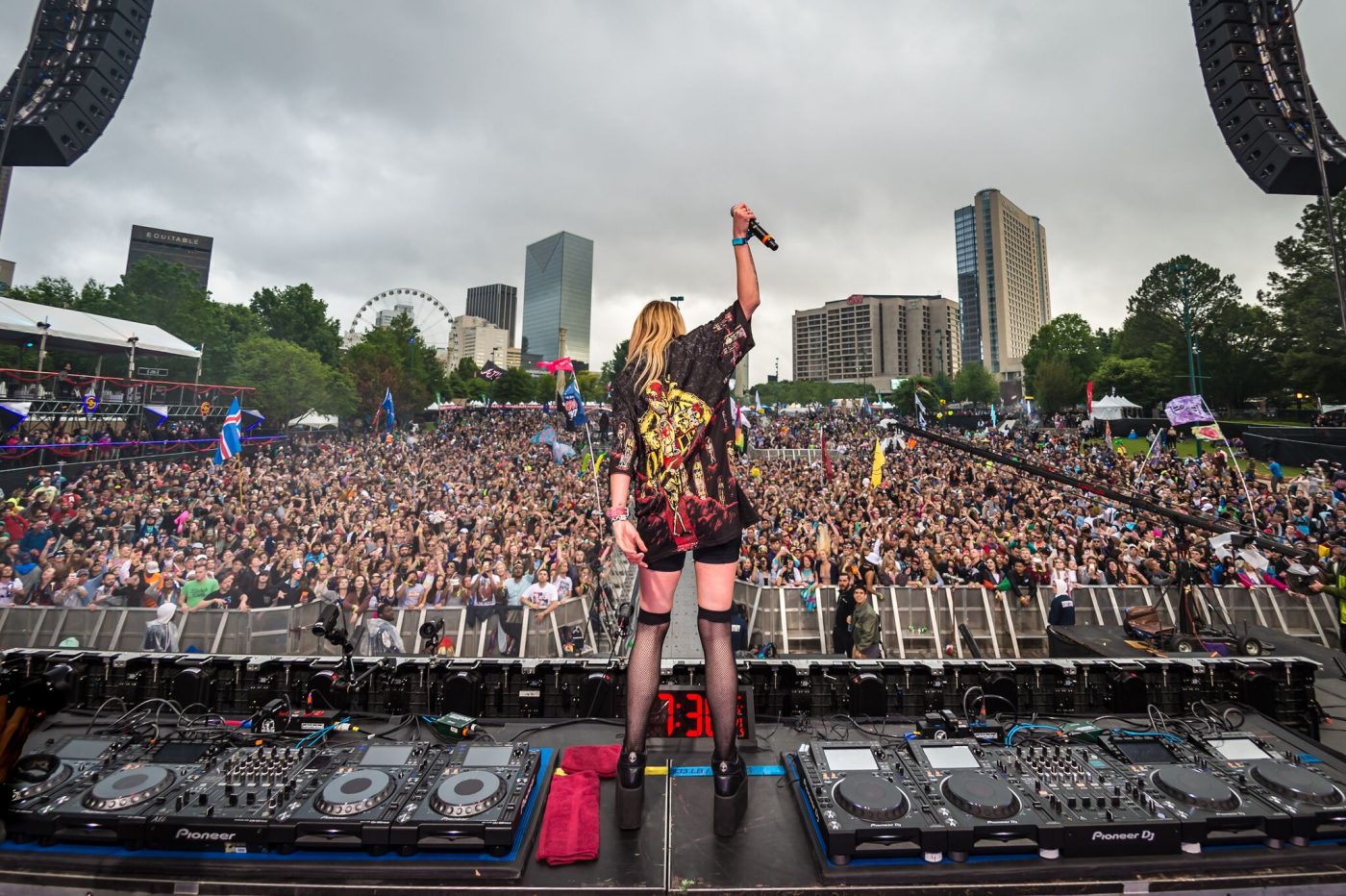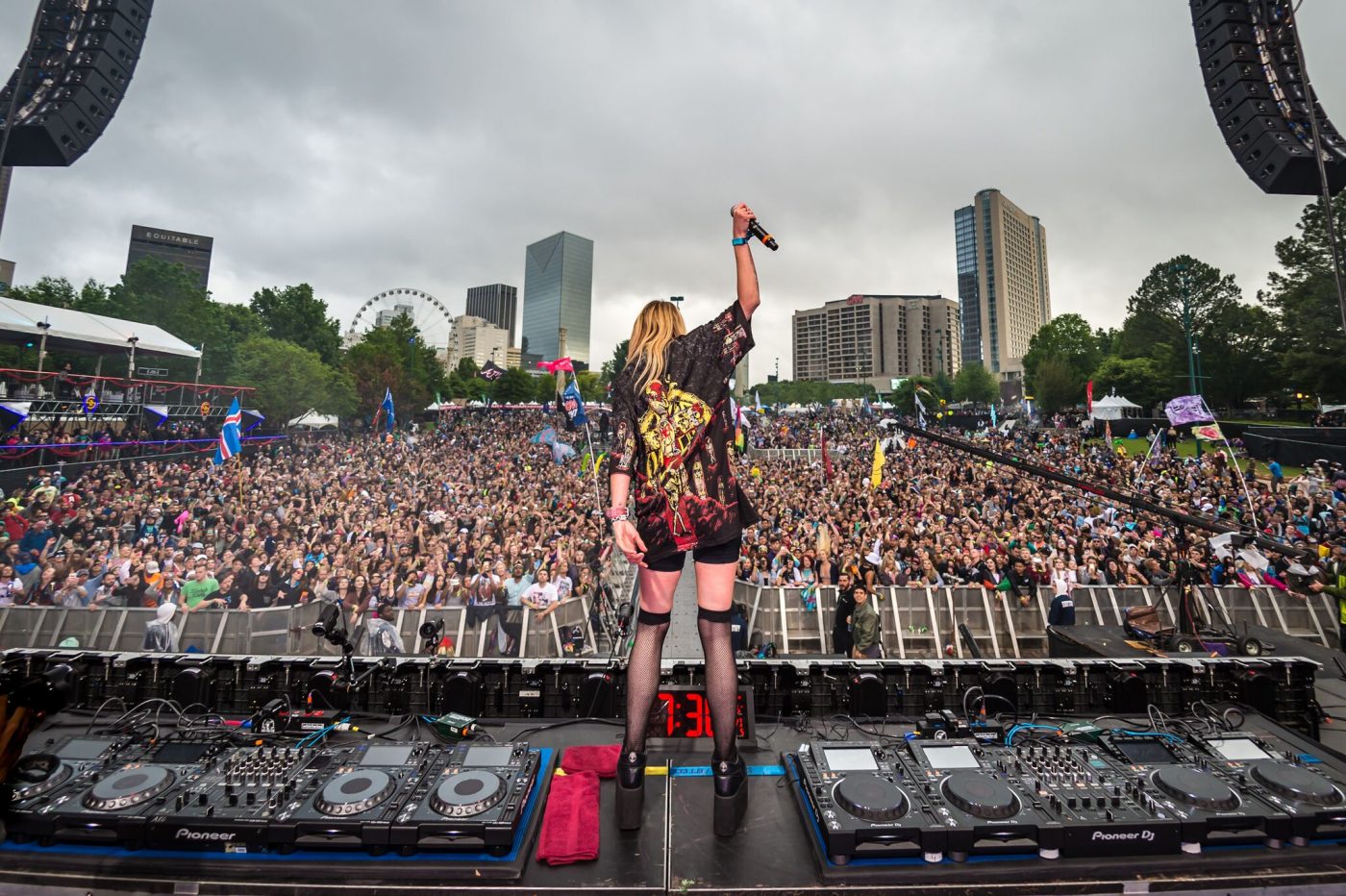 Alex, you are my girl, but how you gonna interrupt your fire set by crawling on the decks and knocking your equipment around. Besides this uncomfortable hiccup, the rest of her set was high energy and charismatic per usual, and a ray of sunshine on an otherwise nasty day in ATL. At least we know she mixes her sets live. Mistakes happen, but just be careful. We don't want you ending up like your co-headliners, The Chainsmokers.
Just…Girl Talk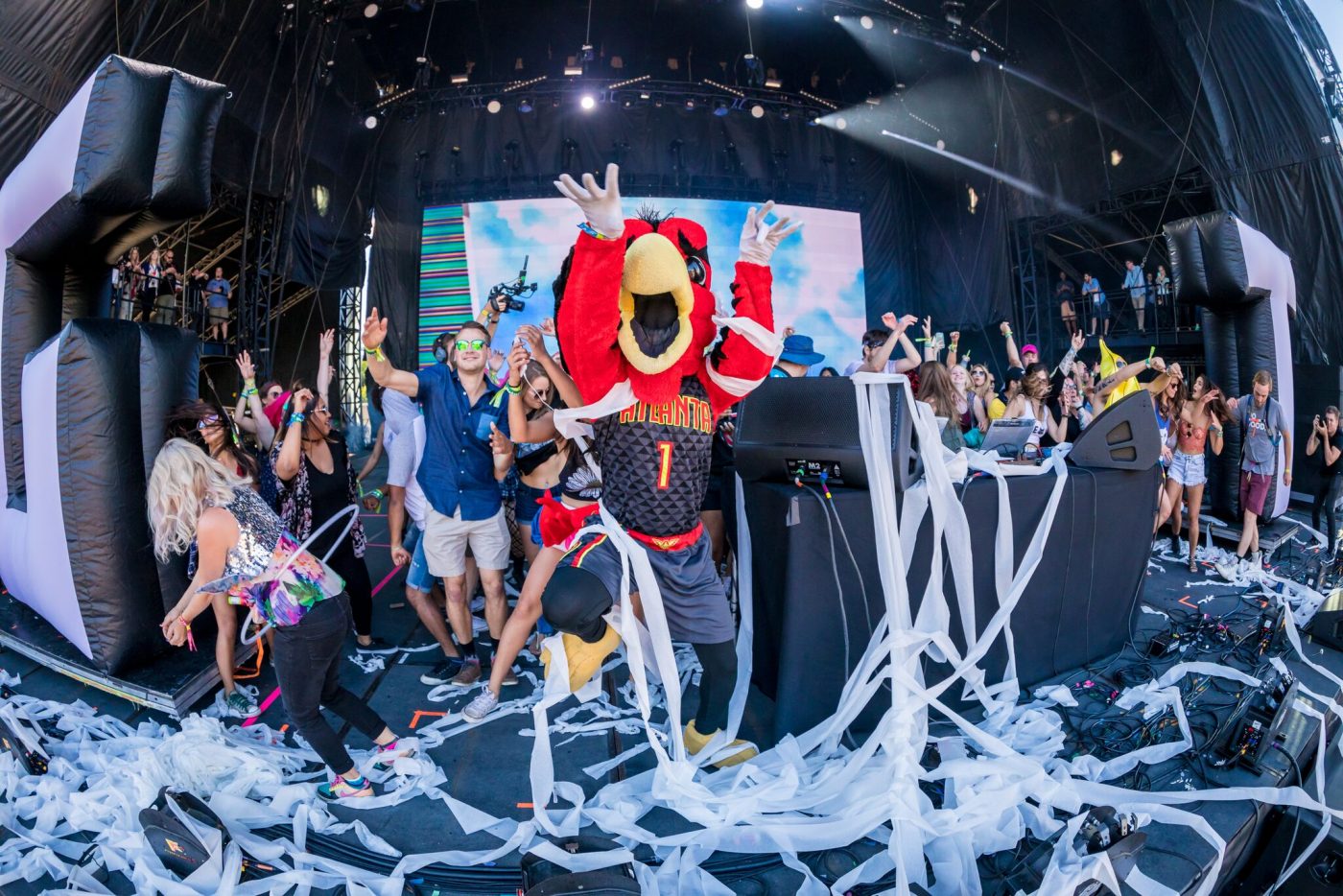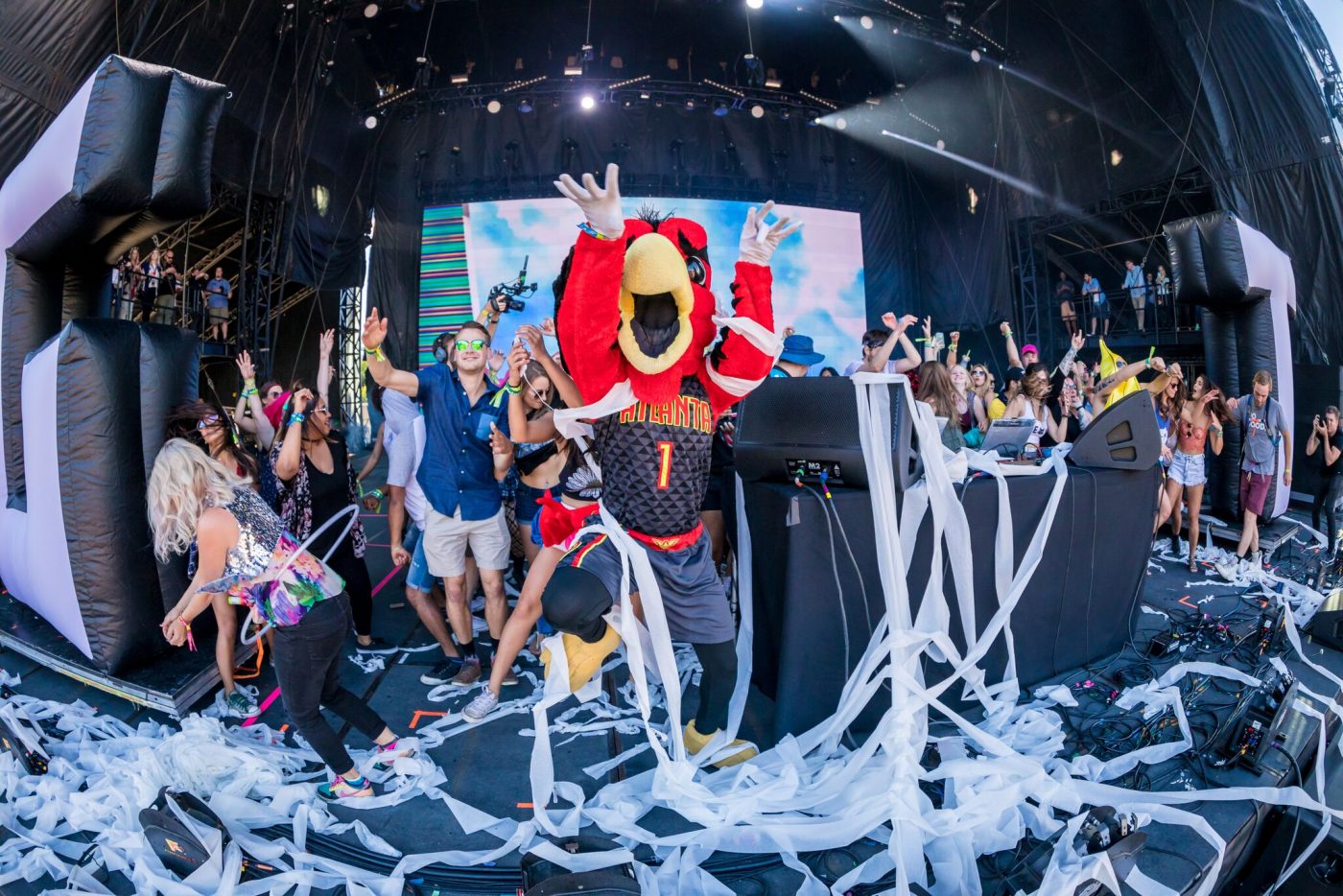 I'm not sure anyone other than Girl Talk himself could still be pulling off throwing massive amounts of toilet paper and bringing a swarm of the crowd to dance on stage. Mixing everything from Anderson .Paak to Kelly Clarkson, Gillis has a way of energizing the crowd that is second to none. Gimme that excessive perspiration and closing dramatic t-shirt rip over the latest fad DJ any day.
Spotting the Sushi Burrito Truck
If you didn't eat at this food truck at least three times over the weekend, then you were doing it wrong. Another beauty of in town music festivals, fresh sushi made possible. And in burrito form…even better.
Ekali's Early Afternoon Throwdown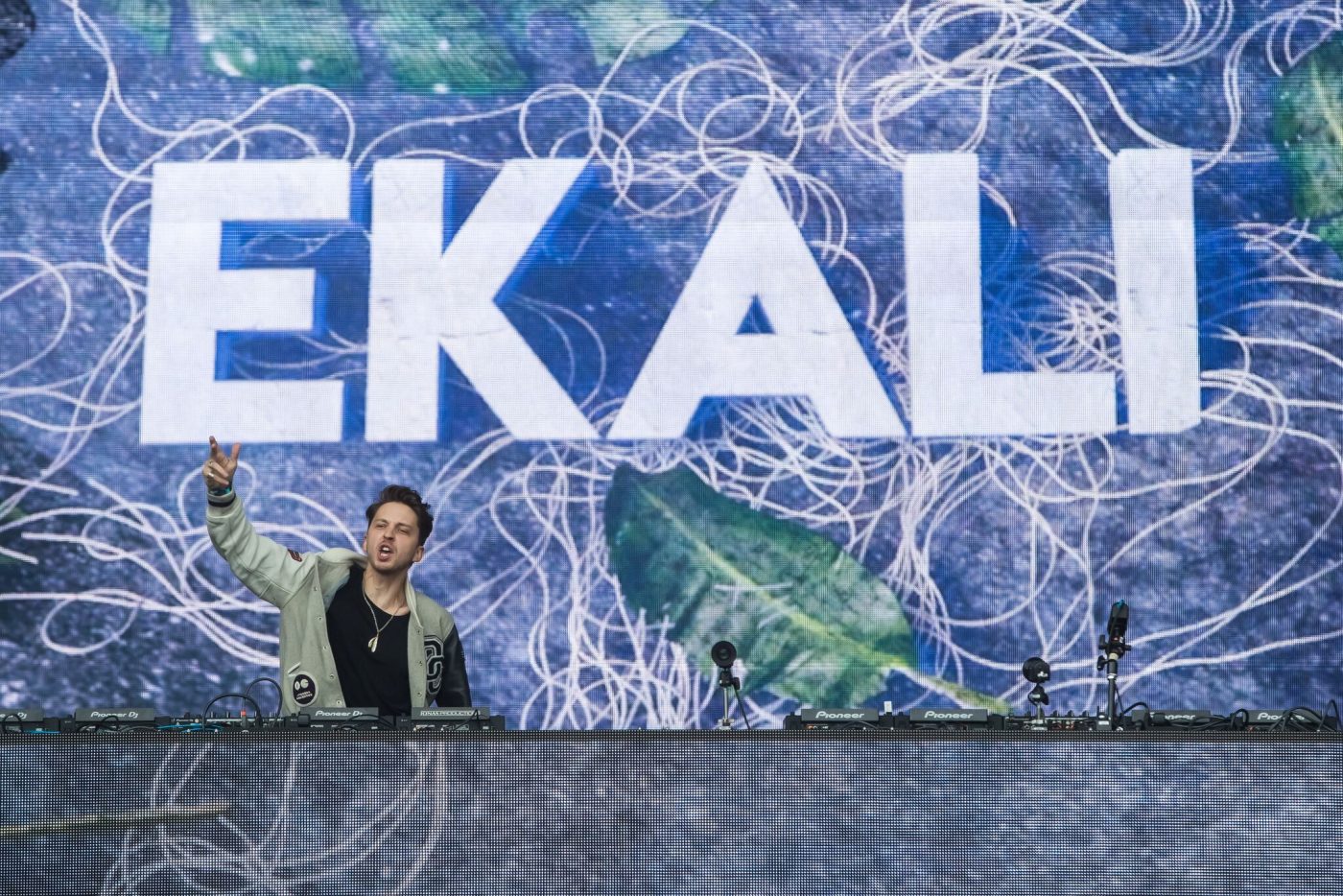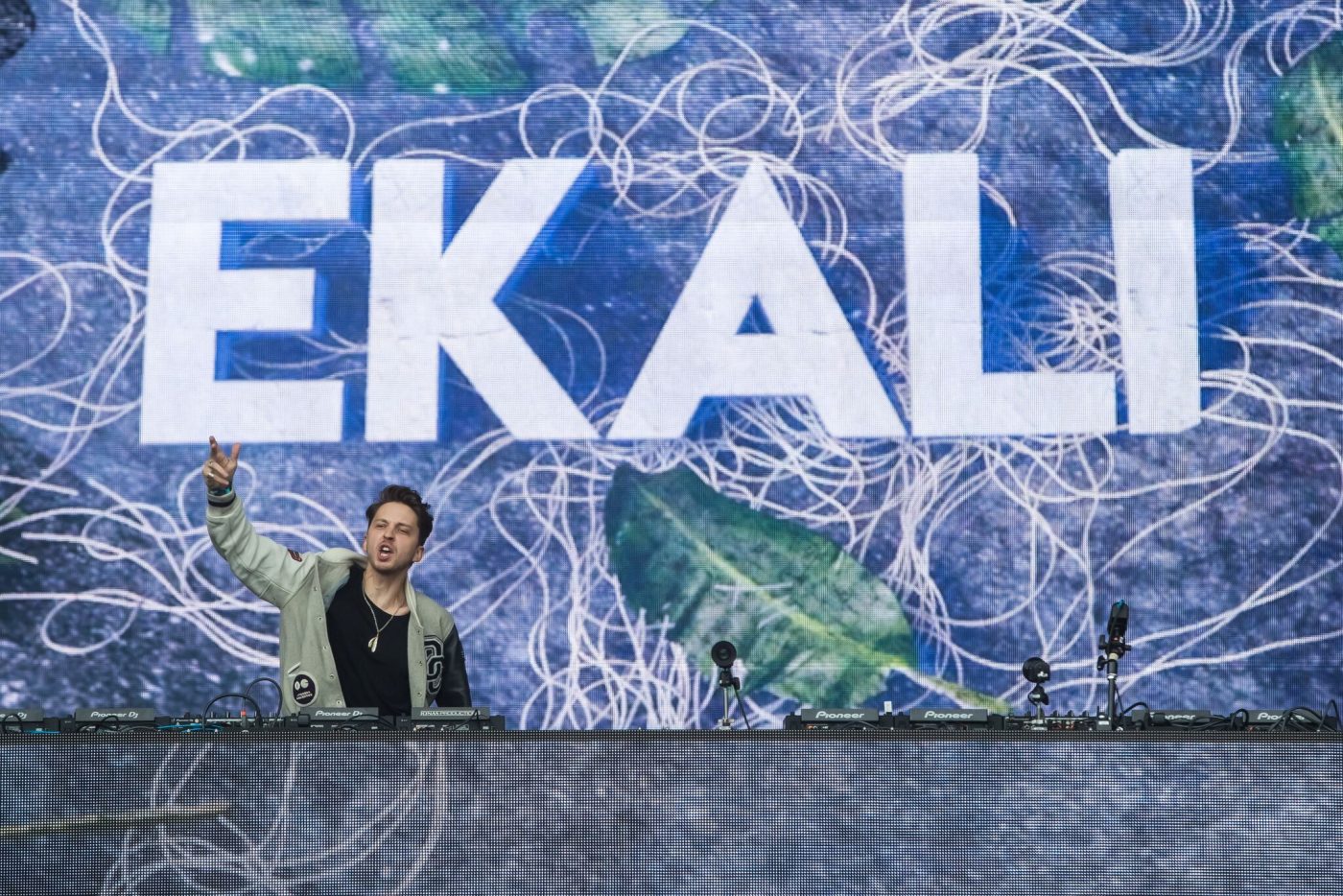 Climbing in rank and quickly becoming a sought after festival booking, it was very apparent what all the Ekali hype is about. He has an enticing way of winning the crowd over with his What So Not and Flume favorites, yet refreshing the tracks with his own equally appealing spin. He had a tough set time to fill being very early in the day and the imminent threat of rain, but despite the plight raged on even dropping an unreleased southern trap banger by Atlant's own Gucci Mane and Quix.
Greg Mike's Loudland Mural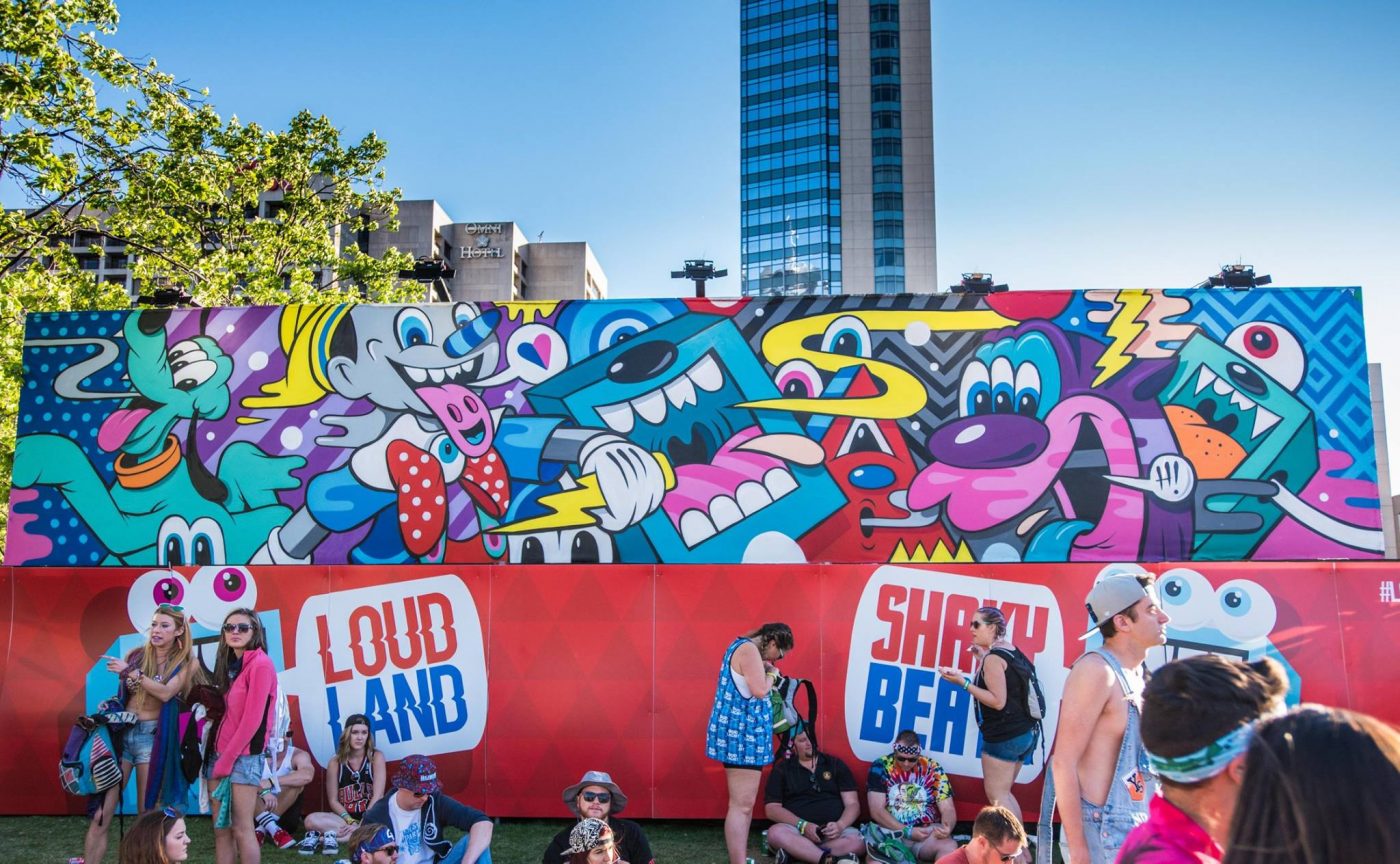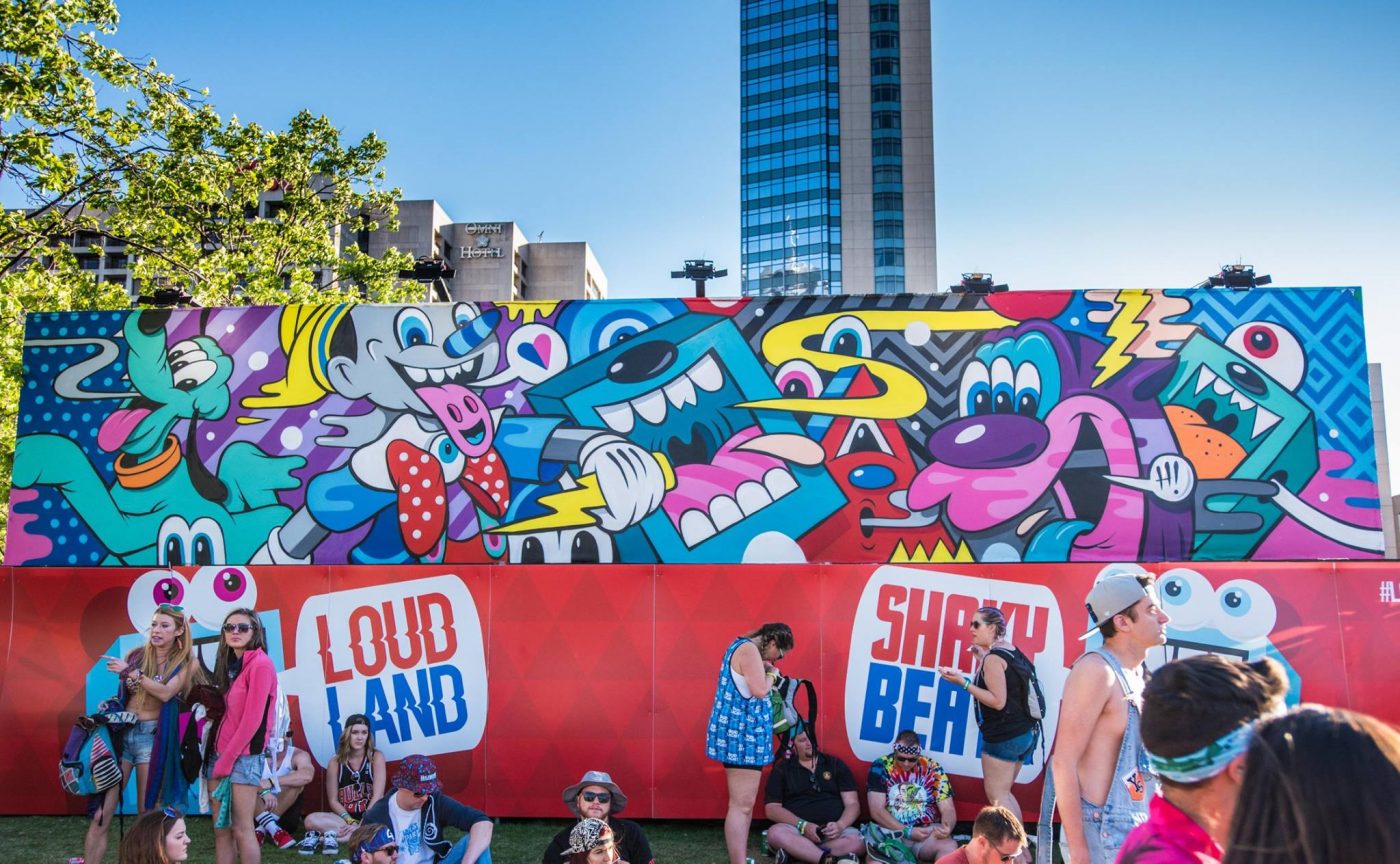 Famous in the Atlanta art scene for his captivating, skate culture inspired murals, artist Greg Mike, turned a 40 ft blank canvas into a work of art. Through rain and shine, attendees were able to watch this live art installation play out over the weekend
The second installment of Shaky Beats was certainly one for the books. While we hope to never forget these epics moments we do however hope that the ringing of the heavily overplayed "Panda" and ATL hoe chants stuck in our ears fade quickly.
Connect with Shaky Beats:
Website | Facebook | Twitter | Instagram
Photo Cred: aLIVE Coverage, Greg Mike (Loudland Mural)