So we know Hangout Music Festival is ALL ABOUT fun in the sun and is, basically, the best party on the beach. But if you aren't trying to burn yourself to a crisp, some shade time might be necessary.
Lucky for you, Hangout provides festie-goers with tons of alternatives for those looking for a shady oasis from the sun. We've come up with five ways to keep the party going while enjoying a sunless break.
1.) Malibu Beach House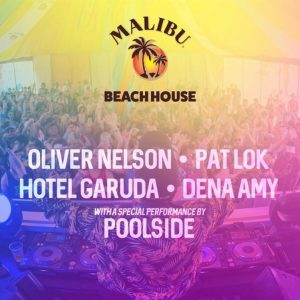 Say it with me now, hell to the yeah! Malibu Beach House will be keeping the party rollin' all day long. This circus-like tent will be booming with the talents of some huge names like Hotel Garuda, Oliver Nelson, Pak Lok, Dena Amy, and a special performance by Poolside.
2.) Ferris Wheel
Ahhh, the Ferris Wheel. A perfect opportunity for a break from the sun and to create some special moments. Imagine sitting there with someone you love while catching the breathtaking view of the waves, sand, and not to mention seeing your favorite artist from an aerial view.
Take the ride of a lifetime on the iconic Hangout Ferris Wheel. Ride tickets will be available at the festival.
3.) Hammock Beach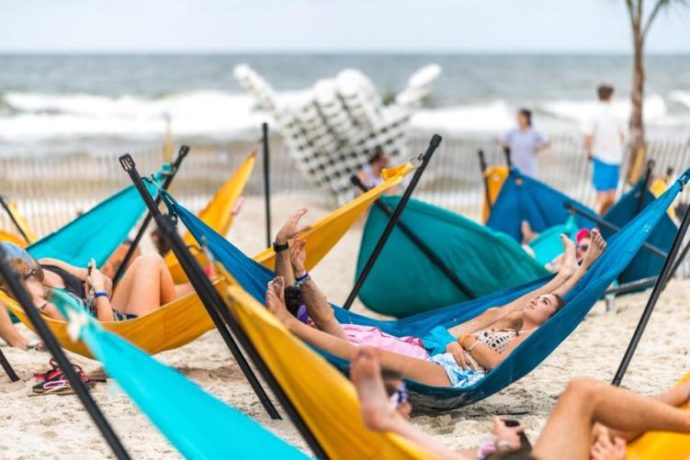 Highly recommended. Anytime you're feeling overwhelmed, a quick relax in a hammock is just what you need! Hangout's Hammock Beach is a great spot to meet up with your friends, chill out and recharge.
If you have a hammock, bring your own! Hangout has plenty of spots to hang a hammock (you might have to get a little creative!).
4.) Treat Yo'Self
This year, Hangout Music Festival is offering full spa treatments to re-glam your glow, or get a quick massage before heading back out to shuffle. They have Hydration IV treatments and a Blow Dry Beauty Bar to get you back out there ready to go. Get glittered, braided, and pampered to live your best Hangout ever.
5.) Camp Hangout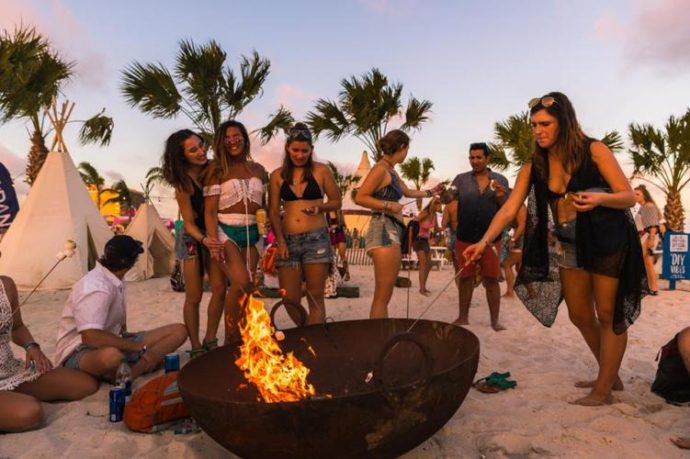 While this may not entirely take you out of the sun, Camp Hangout is a perfect place to cool off. Play old-school camp games like capture the flag and tug o' war, or chill out and roast smores.
---
Still on the fence about attending Hangout Music Festival? Peep their incredible lineup (possibly one of the best this summer) and get tickets ASAP. Tickets for Hangout are still available here!
Featured Photo: Megan Robinson
Other Photos: Hangout Music Festival Facebook
**Don't forget! When you are partying in the sun — hydrate and reapply sunscreen as often as you need to!**