More than 100,000 music fans from all over the world will make the pilgrimage to Coachella Valley over the next two weekends.
Since its inception in the 1990's, Coachella Valley Music & Arts Festival has grown to be one of the most (if not the most) successful music festivals in the world. And, Weekend 1 starts as soon as the gates open this Friday (April 14th)!
One of the largest festivals on the circuit, Coachella's lineup poster can be daunting and difficult to navigate when deciding who you want to see. Well, maybe we can be of assistance and help guide you through this weekend's unbelievable roster of talented choices.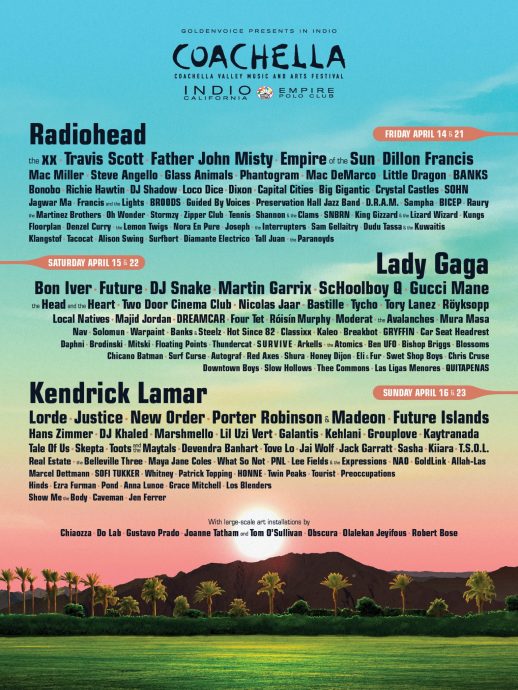 Here are 12 Must-See Acts Performing at Coachella 2017, as recommended by River Beats…
---
FRIDAY
1. Bonobo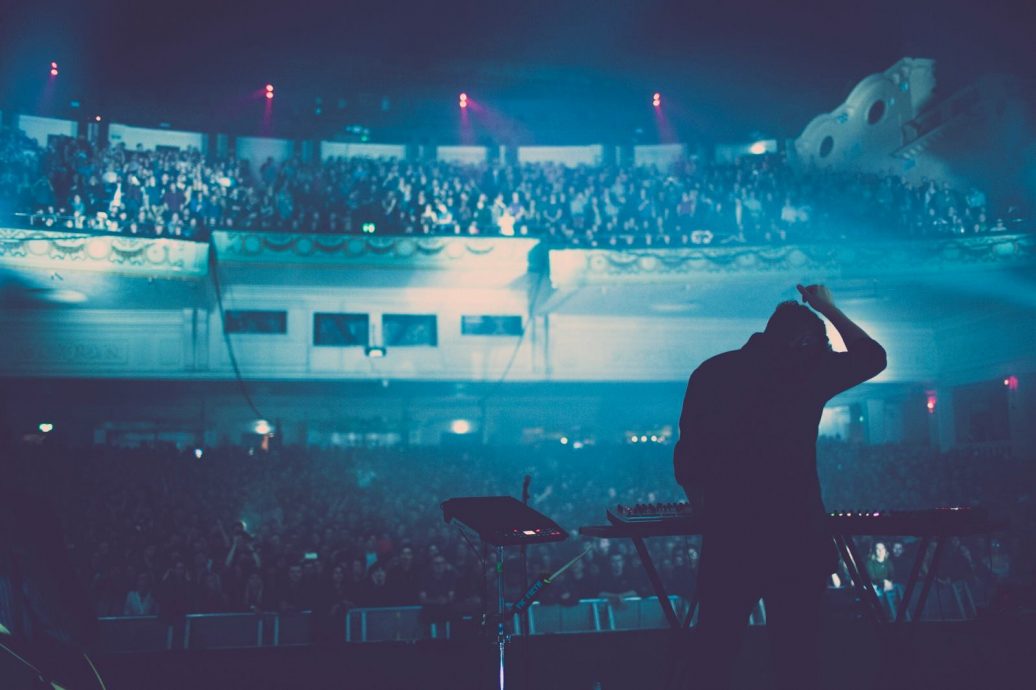 British DJ/producer, Simon Green, released his sixth studio album earlier this year to widespread critical acclaim. Migration is uncomfortable, nostalgic, and painfully sincere throughout each of the 12 tracks–and that was exactly his intention. Sonically capturing the discomfort of change, Bonobo effortlessly elevates his music and artistic expression to new heights.
Anyone who goes to a Bonobo set can expect this high-caliber production to be accented with live instrumentation, adding that final touch of intimacy to each live performance. And, as for his Coachella set, we can only hope that his brand-new Gorillaz remix will be brought to life for the first time. It would be nothing short of magical.
2. Sampha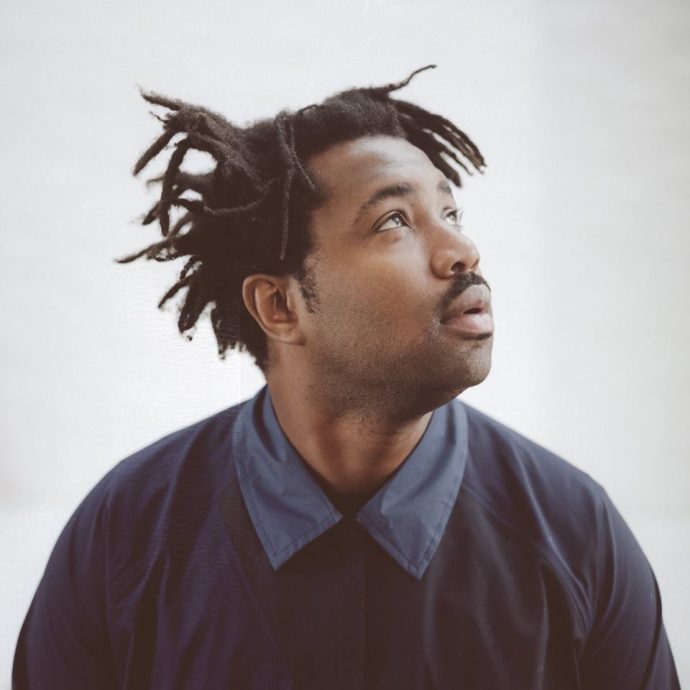 Prior to collaborating on Solange's 2016 album, A Seat at the Table, many people had never heard the name Sampha. Only a few months later, the British singer-songwriter is undoubtedly responsible for one of the best albums yet to be released in 2017 with his debut LP, Process. His talent is raw. His lyrics are heart-wrenchingly beautiful–especially the chilling, "No One Knows Me (Like the Piano)." His career may just be getting started, but Sampha was clearly born for stardom.
3. The xx
Arguably, one of the most highly-anticipated acts on the 2017 lineup, the xx have finally returned with a new, more-developed sound on their third album, I See You. With this release, the London-based trio reclaim their rightful place as the leading pioneers of the indie-electronic crossbreed, following Jamie xx's enormous solo success, In Colour. And, clearly the hiatus worked some magic, everything about the xx is bigger and better than ever–from the sound engineering to the vocals.
Expected to draw one of the biggest crowds of the weekend, I suggest you get to this set early. You won't want to miss a second of it.
4. Richie Hawtin
It comes as little surprise that this year will mark the Techno legend's record, sixth Coachella appearance. But, as the legend he is, Richie Hawtin shows no signs of slowing down. This weekend will be the debut of Hawtin's buzz-worthy, new audiovisual show "CLOSE – Spontaneity & Synchronicity," which aims to reinvent the live EDM experience by infusing Rock-inspired instrumentation.
Not only challenging the current standard of EDM performance, Hawtin will also challenge himself, by stepping away from his decks and improvising a completely unique and abstract experience. Time and time again, Richie Hawtin pushes the envelope and redefines his own legacy.
---
SATURDAY
5. The Avalanches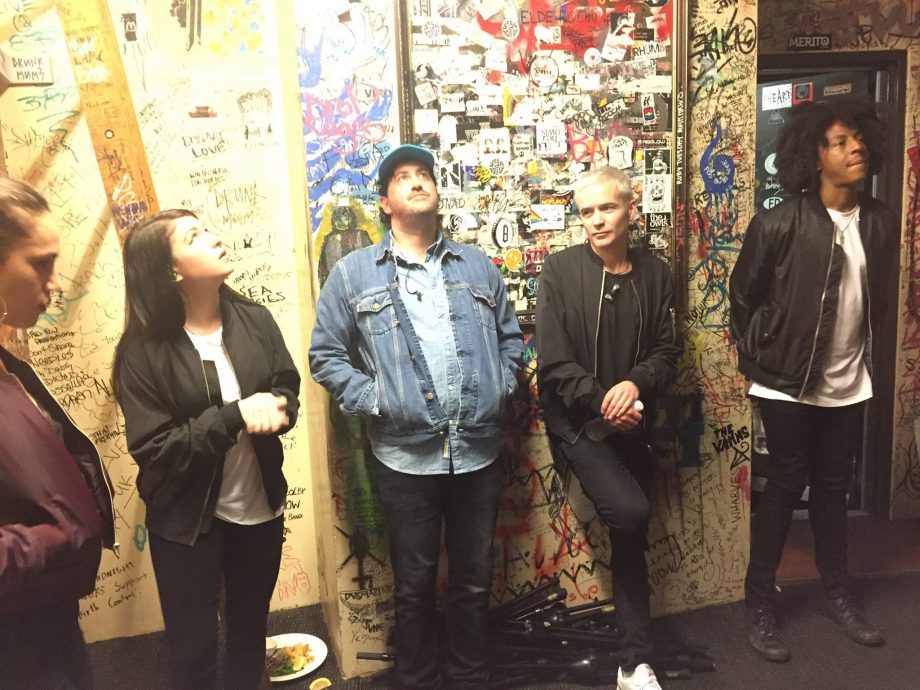 It has been 16 years since the Avalanches released their debut album, Since I Left You. I repeat, 16 years. Their recent, follow-up LP, Wildflower, was, likely, more highly anticipated than any other sophomore album released in the past year (possibly in the last decade). With their career-defining experimentation and unparalleled creativity, the Australian ensemble embarks on their journey to Indio.
You might not be familiar with the Avalanches. You might think "Frontier Psychiatrist" is weird as hell. But, this set is, without a doubt, going to be one of the most expansive and uniquely diverse performances you will ever see.
Seriously. Not many acts can follow up a debut album with a 16-year hiatus and still be relevant when they return. The Avalanches are something special.
6. Floating Points
The single best descriptor of Sam Shepard's individual style of electronic music is cerebral. However, the DJ behind the Floating Points brand isn't expecting you to follow his music in any one direction. There is no right or wrong. The direction is simply…floating, from point-to-point and track-to-track.
The production behind Floating Points has exemplary precision and innate complexity, but that does not mean it has to be complicated. In this case, that complexity allows each listener to wander into their own experience, almost as if they are floating within the music.
7. mura masa
Without question, mura masa is of the most promising, young acts emerging in the electronic scene. As EDM becomes commercial and the bubble continues to swell, the genre often seems stagnant, thirsting for even a drop of originality. And, mura masa effortlessly quenches that thirst with his multi-talented musicianship, unique mixing ability, affinity for vocal accompaniment, and emotive production style. I could truly go on for days about this artist, but I'll let his music speak for itself…
Take a listen. And, make a note: mura masa is one to watch.
8. Four Tet
Take Floating Points. Triple the complexity, emphasize the term, "cerebral," and focus the sonic direction. Add an extra touch of genius. That's Four Tet.
It's intense, and it's dark. At times, it can sound more like an ode to sonic production and audio quality than a musical creation. These qualities might mean that Four Tet doesn't rub every music fan the right way. Not everyone is going to like it, but for those who do…phew. This set has the potential to top any other set you see at Coachella…and it wouldn't even be a contest.
9. Nicolas Jaar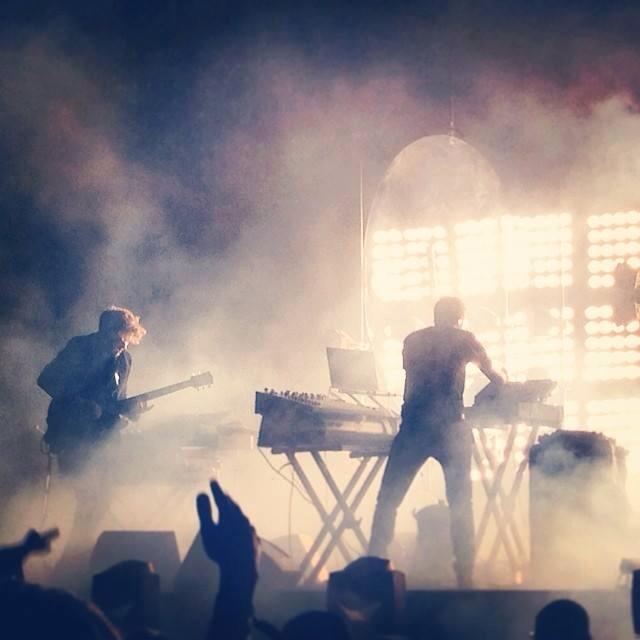 Last time Nicolas Jaar played at Coachella, it was as half of Darkside. As pictured above, Jaar and his bandmate closed the festival with an ambient experimentation that has been missed since the project came to an end. But, Nicolas Jaar is back…and he brought his A-game.
In 2016, he released his Sirens EP, which immediately became the most poignant electronic music release of the entire year. All Jaar needs is six tracks, and he'll leave you speechless. Imagine what he can do with an entire set.
---
SUNDAY
10. Hinds
Hinds is an all-girl, Rock band from Spain. They have angst and rebellion driving their performances, and an unbelievably retro, lo-fi sound that permeates every track on their debut LP, Leave Me Alone. You can't tell me you don't want to see that in person.
Not to mention…Hinds has been confirmed (via Instagram) as one of the acts performing at the Sonora Stage which will have its debut at Coachella 2017.
11. The Belleville Three
Three names: Juan Atkins, Derrick May, and Kevin Saunderson. They made Techno.
They didn't produce Techno tracks. They aren't the most popular names on the Techno scene. They literally invented Detroit Techno. Without them, the genre that we know and love would not exist. That's how important it is that you see their set at Coachella.
Sub-genres, fads, and trends in electronic music ebb and flow. But, while the popularity of Techno may rise and fall throughout the years, the impact of these founding artists will always remain. Together, they are called The Belleville Three. Don't miss this rare performance from the legends and founding fathers of Techno. You never know when you'll get another chance.
12. Hans Zimmer
Yes, the film composer. Yes, the same guy who scored the Pirates of the Caribbean film franchise. Hans Zimmer may seem like an odd choice compared to the other acts included on this list, but there's been no mistake.
Actually, the only mistake would be to underestimate how unbelievable this performance will be. This is the must-see set of the entire Coachella lineup. Aside from pure speculation, all we know is that Hans Zimmer is bringing his cinematic vision and a full orchestra to Indio. And, that's all you need to know.
Booking an act like Hans Zimmer–an act so far off-the-radar of any other festival–is what makes this festival unlike any other.
This is what makes Coachella the holy grail of American music festivals. No matter how popular it may get or how "basic" it may seem. This is why Coachella Valley Music & Arts Festival is in a class of its own.
---
Even if you aren't attending Coachella this year, that doesn't mean you miss out on experiencing all of the fun.
Like other major festivals, Coachella will feature a live stream of select performances on YouTube throughout Weekend 1 (and only Weekend 1)! However, this year, Coachella has expanded their live coverage to include more than 70 performances that will stream across the April 14-16th weekend.
Go to the YouTube page now to see which artists have already been confirmed. But, make sure you also keep an eye out for any last minute additions!