Celebrate all things Atlanta next month on August 13th at 404 Festival, a 12-hour celebration of Atlanta Featuring Atlanta-based Artists, Vendors, History, Fashion, Sports, and more at Pullman Yards. Paying homage to a day Atlanta can truly claim as its own, Atlanta Sport and Social Club have announced the 404 Festival, an event dedicated to community inclusion, growth, and appreciation of the city of Atlanta, its unique culture, and all that comes with it.
Stretching across the grounds and featuring distinctly A-Town acts, the 404 Fest lineup includes Big Boi from Outkast, Travis Porter, and more. In addition to supporting local businesses, this family-friendly event will showcase Georgia-based brands, restaurants, and purveyors of fine beverages in its Artisan and Chef markets, which are found throughout the venue. This event is all-ages friendly.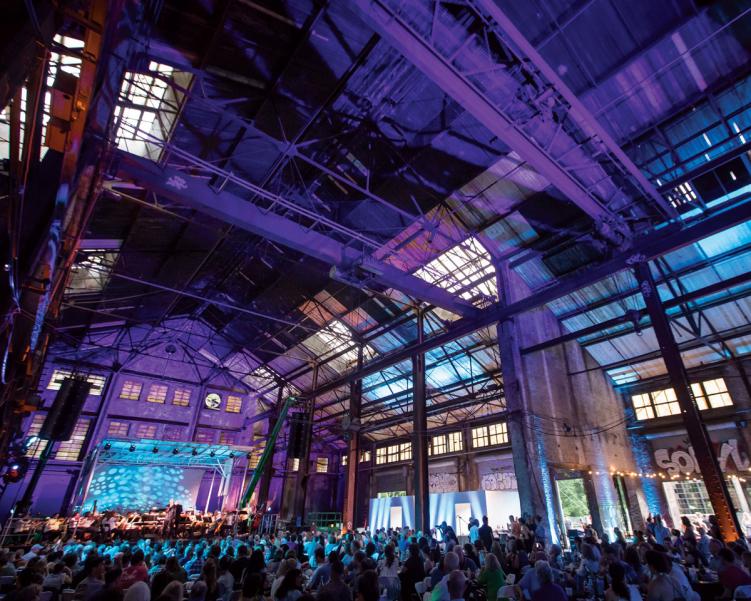 General admission tickets are on sale for now for $60 before fees. GA gets you entry into the fest including live performances, access to food from local restaurants, sponsor activations and special experiences. VIP tickets are currently $125 before fees and include everything a GA ticket includes, plus a complimentary welcome beverage, dedicated entrances, VIP lounge, preferred stage viewing, private VIP cash bar, complimentary VIP food concessions, private restrooms, and a commemorative 404 Festival t-shirt.
ABOUT ATLANTA SPORT AND SOCIAL CLUB
Atlanta Sport and Social Club is Atlanta's leading provider of adult sports leagues and fun-filled social events. This year the ASSC will host over 30,000 participants across our sports league programming and another 40,000+ attendees across various signature events. Membership within the Atlanta Sport and Social Club consists largely of active, well-connected young professionals between the ages of 25-39 in the Atlanta area.
ABOUT PRATT PULLMAN DISTRICT
Initially built in 1904 by Pratt Engineering, the site was home to the manufacturing of fertilizer bombs during WWI and the patenting of liquid carbonated gasses purchased by a then startup, The Coca-Cola Company. In 1922 The Pullman Company purchased and expanded the site. Pullman renowned for luxurious rail travel across the country, hired African American men as Porters servicing rail car passengers. The Brotherhood of the Sleeper Car Porters was the first organized African American labor union and was instrumental in the civil rights movement. In 2017 the site was purchased by Atomic Entertainment which is redeveloping the site as a "creative city" serving as a creative and cultural hub. This has ushered in a new era for the site with the advancement of film and television productions such as HUNGER GAMES, FAST AND FURIOUS, BABY DRIVER, and BAD BOYS 3.