The incorporation of turntablism in bass music is a trend that fans have become obsessed with in recent times. The blending of vinyl cuts and broken-beat electronica is a combination trademarked by Tipper but expanded upon by several other artists. 
One of which is a rambunctious trio called Ultrasloth, who will be descending upon the 8×10 in Baltimore, Maryland on December 29th for a night of swampy and succulent dub cuts, daggers, and swashbuckling bass music. All of which will be supported by the effervescent stylings of Chris Karns, DJ Throdown, and the sci-fi-peppered cinematics of the portal hopper known as Glass Crane.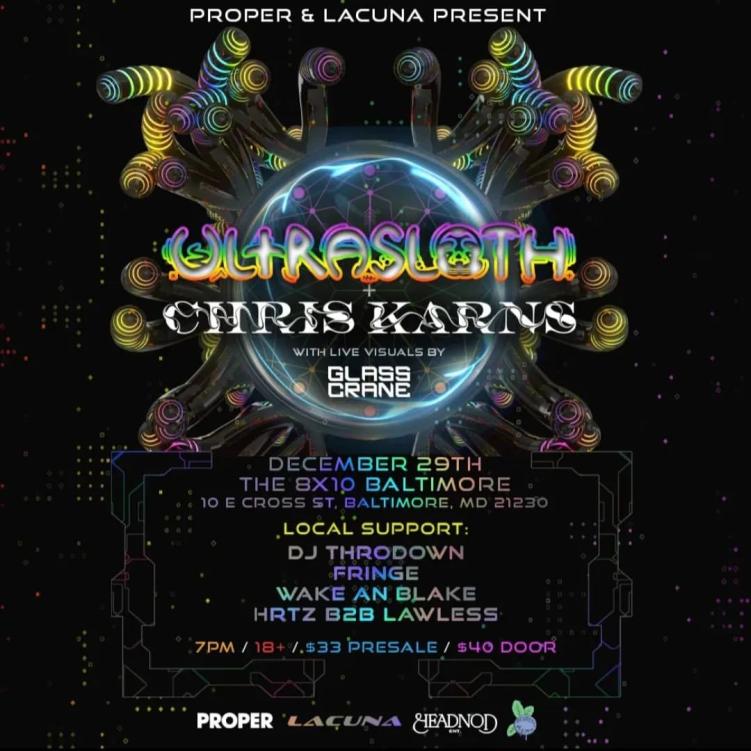 Ultrasloth, who produce music described as "hyper jams for sloth ears," is made up of Duffrey, bioLuMigen, and the symphonist known as kLL sMTH who conducts this ensemble of experimentalists towards venturous and untrodden territories of the slurkiest varieties.
Here is what Nolan Malloy, the founder of Proper Productions and chief curator for the night's festivities, had to say about the turntable madness set to ensue on 12/29.
"I've been a huge fan of turntablism for a long time now! DJ Throwdown was tearing up small venues back in 2011 for me when I had a smaller company and I always thought scratching was amazing. He definitely put me on to it and I then looked into it more for sure. I can't take all the credit though. Blake White and Lacuna Productions put the tour together with Chris Karns who is an absolute madman, I just added Throdown as a cherry on top of an already amazing tour curation."
Nolan Malloy, Founder of Proper Productions
Powering this throw down is Nolan's DMV crew, Proper Productions, a collective known for curating some incredibly boisterous events that have featured Ternion Sound, Black Carl!, and more.
While Chris Karns and the Ultrasloth project are sure to come correct with the sharpest of cuts, Nolan Malloy of Proper Productions has also tapped DJ Throdown, a 2021 IDA World Champion and back-to-back DMC USA champion between 2018 and 2019, to join in on the fun.
For the uninformed, these belts that DJ Throdown holds mean that he knows how to move plates and rearrange records in quite astounding fashion.
While Ultrasloth, Chris Karns, Glass Crane, and DJ Throwdown may be some of the biggest allures of the night, the floor warmers that will be opening up the function include Fringe, Wake an Blake, and HRTZ B2B Lawless. All of whom are less well-known, but sure-fire selectors when it comes time to gyrating sonic remedies on the synth-soaked floors of Baltimore's 8×10.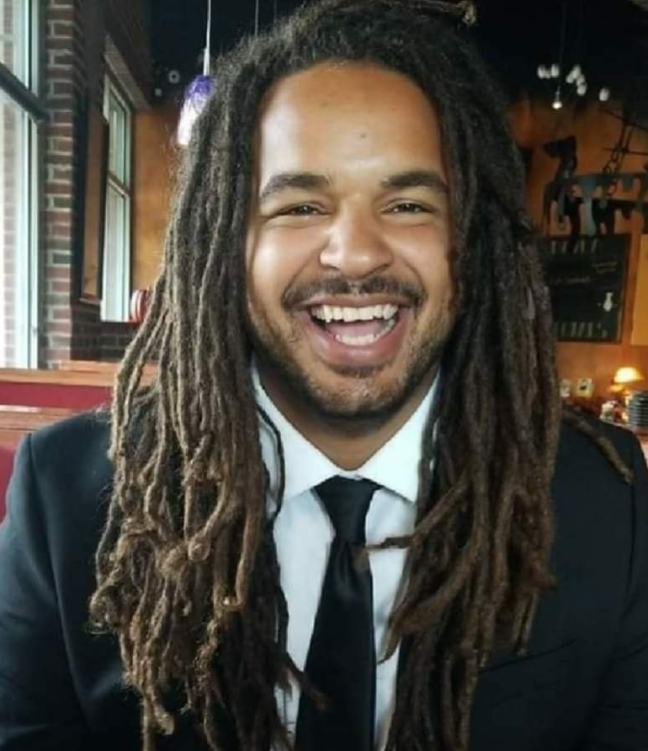 As a reminder, we encourage each and every one of you to look out for one another and make sure your fellow fans and friends are staying safe, healthy, and happy.
Cheers to Nolan, the ambitious efforts of Proper Productions, Headnod Entertainment, and Lacuna Productions for contributing to such a unique event that is sure to make a punctuated statement come December 29th.
Most importantly, cheers to all of you who frequent these shows and support these collectives whose main goal is to entertain the people. We can't wait to share an incredible night with you all, from the Baltimore bass community and beyond. 
Snag tickets to the show here and keep up with Proper Productions in the links below.
Follow Proper Productions:
Follow Ultrasloth:
Facebook | Instagram | Twitter | SoundCloud